Have you ever watched a conjurer put a volunteer from the audience into one of those contraptions that open and close via those ornamented Chinese doors? He enters as a man, next thing you see is the magician's attractive female assistant emerge from the same little door all decked out in sequins and feathers. What happened to the man? Who knows. He doesn't disappear, unless we're into a Woody Allen film, but the change is dramatic and surprising. The same thing that sometimes happens upon setting eyes on a beautiful woman who has a little too wide shoulders, a little too large hands and you catch yourself trying to discern if she's hiding an Adam's apple under that dainty diamanté necklace and the shimmer of a thousand crushed pearls in her Nars eyeshadow.
Olfactory perceptions can be like that. First you think you have a good, solid, traditional feminine or masculine "note". Then the artist takes the material and spins it on its axon rendering it the bearer of news in the drama that unfolds in the stage of your olfactory adventure.
Vetiver
is just one of those materials. Although
traditionally thought of as masculine
, as far back as in the 1910s-1920s, vetiver, without its masculine accoutrement, was starring in very feminine fragrances playing the liberated card of
the garçonne
, just hinting at a subversive undercurrent. Some of the unabashedly feminine fragrances featuring vetiver do so with the gusto of a painter who puts a touch of black on the milkiest white to create the enigmatic imperceptibly greyish pallor of a romantic heroine.
Besides, vetiver along with orris contributed to the famous powdery base
Vetyrisia
, featured in many classic products that evoke seemingly long-forgotten times.
Ernest Beaux with
Chanel No.5
(1921) put the defining touch in the aldehydic, abstract creations that defined the new femininity: foregoing the usual flower bouquets, he infused the composition with a woody note of vetiver that creates disturbing arpegios under the super feminine ylang-ylang and the catty musk of a fur coat. The result très célèbre remains a perfect evocation of sohpsticated feminity that changed the world of fragrance for ever: "a woman should not smell like a flower patch", Coco Chanel quipped.
Jeanne Lanvin went one better in this particular field by having André Fraysse make vetiver an even more pronounced note in
Arpège
, a dark green glove that engulfs the flowers in forest tranquility.
Crepe de Chine
by Millot and
Djedi by Guerlain
were other fragrances featuring its chic aura.
Perfumer Maurice Blanchet worked with Charles Frederick Worth's son, Jean Charles, to create Parfums Worth in an era when couturiers came up with fragrances inspired by the paradigms of Chanel and
Jean Patou
. In 1932 he introduced
Je Reviens
to the world ~a fragrance masterminded around narcissus and anchored by the serene touch of vetiver. Completely changed now to the point of non recognition,
Je Reviens
serves as a landmark of Art-Deco style and the romantic inclinations of the times.
Indiscret
by Lucien Lelong was created in 1935 (revamped and completely changed in 1997 by Mane) in a Surrealist-inspired bottle reminiscent of half-drawn curtains. Reportedly one of the staples of Marlen Dietrich, it evoked the ambience of a cabaret with its daring use of decadent flowers of corruption and woody notes in which vetiver played a significant part.
Its polar opposite could be
Blue Grass
by Elizabeth Arden came in 1936 by perfumer George Fuchs, from old Grasseois house of Fragonard. Unapologetically sporty and carefree, not cosmopolitan in the least, it was named for the Kentucky "blue grass" in honour of Arden's horses. "You'll never sell it with that name, it will remind people of manure" one of Arden's managers complained, but history proved him wrong as it became one of Arden's bestsellers.
In the 30s unisex was quite popular in a light hesperidic and vetiver-woody composition bearing the name
Aqua di Parma
. Their classic
Colonia
was reportedly favoured by both men and women, some of them famous like Ava Gardner and Cary Grant, as a valued pick-me-up.
The classic emancipated chypres around and after WWII found their predictable ally in the aloof stance of vetiver. The dangerous
Bandit
(1944) for Piguet, created by Germaine Cellier for dykes, managed to combine the tweed feel of vetiver with bitter green quinolines evoking leather in what was an outlaw's uniform.
Ma Griffe
used to be assertively powdery and frosty with the spicy touch of styrax and vetiver that providing the cooling background of a confident and world-savvy woman singing an emerald song atop a Parisian terrace. And of course the ultra-green, ultra classy dry
Y by Yves Saint Laurent
(1964) which should be sampled if only to see what
a true classy chypre
smells like.
But its most surprising use came into the aldehydics of the 60s and 70s. The
Yves Saint Laurent
iconic creation,
Rive Gauche
(1971), utilised vetiver to provide the cool background on which frosty, sparkling flowers rest silently, as did
Calandre
by Paco Rabanne, two years its senior and arguably the prototype of a metallic rose smothered in frost. The impeccable taste of
Calèche
was furthered through not only aldehydes, but also the quietly woody tonality of vetiver, which is the dominand impression of its base notes.
Clinique's
Aromatics Elixir
(1969), by nose Bernand Chant, took that gigantic rose and buried it under a whole forest floor of patchouli and vetiver to render it the most memorable sillage one can encounter on a stranger. It's interesting to note that Chant worked on both
Cabochard
with the drydown of which there is kinship as well as the classic masculine
Aramis
by Lauder.
Chanel No.19
is perhaps the best example of vetiver shinning through a starched cotton shirt that is meant to clad a woman of pedigree. Unassuming, prim, beautiful in its orris richness, it looks upon you with the severe eye of a lady to the manor born who never dons pearls but opts for cool silver bangles.
The echoes can be heard both in Chanel's other cool composition,
Cristalle
(Eau de toilette 1974 by Henri Robert; Eau de parfum 1992 by Jacques Polge), as well as the enigmatic green fruity chypre of
Diorella
by
Edmond Roudnitska
.
White Linen
(1978) by Estee Lauder and
Ivoire
(1979) by Balmain both play upon the clean, soapy facets of feminine traditionality with a distinct touch of serene vetiver that is treated in a cool and soothing, powdery way.
The 80s saw a return to chypres, this time more professional and cerebral, less animalic than before, fit for the office heroines of a brave shoulder-pad era. A plethora of them use vetiver: the emphatically powdery with a pittosporum heart
Knowing
(1988) by Lauder and the exhuberant and projective rose of
Diva
by Ungaro. Interspersed there came the naughty, assertive dissenters who had other plans after the boardroom meetings and always kept a pair of spare lingerie in their crocodile clutches:
Paloma Picasso
and
Parfum de Peau
by Montana.
Even in the loud florals of the 80s, such as
Giorgio Beverly Hills
(1981), vetiver is the one saving grace that might have kept the strident, overachievers from becoming the gripe of death. A case in point was evident in the older version of
Beautiful
(1986) by Estee Lauder that kept the extravagance of intense white florals under check by copious amounts of the earthy grass root. Possibly it was a knowing nod to the successful turn that Sophia Grojsman had interjected in the brand's
White Linen
almost a decade before and in the fruity "grapefruit impression" of
Calyx
for Prescriptives in 1986.
The trick of containing white florals with vetiver was repeated two years later in
Carolina Herrera's
eponymous fragrance for women: a scent full of
the indolic smell of jasmine
and tuberose that would risk being caricatures of womanhood had it not been the discreet underscore of vetiver.
The experienced Jean Kérleo was aware of this true marriage by utilizing it in both his shadowy chyprish floral
1000
(1972) and the sunny, hearty smile of
Sublime
(1992), both for Jean Patou.
Could it then be that ommiting vetiver is the fault of loud white floral fragrances that bombard our nostrils with all the force of a WWII London air-raid? We can but assume.
As years and trends progressed vetiver along with patchouli became de rigeur:
restrictions on the amount of oakmoss
used in fragrances necessitated a turn into its earthy and re-assuring timbre.
Some surprising examples show just how magical its effect can be in the most unexpected ways.
Le Baiser du Dragon
by Cartier is full of vetiver in the base beneath the amaretto notes of its heart.
Agent Provocateur
uses it to render that troubling, earthy chyprish nuance to rose and saffron. Even Lush, a brand famous for their "homemade" looking skincare came up with a solid perfume inspired by the soothing attributes of vetiver, combined with the ultra-feminine jasmine for good measure:
Silky Underwear
, first released as a powder.
And then again the opening of the "niche" sector saw the tremendous potential for fragrances aimed at both sexes which made use of the note in unique ways, away from
the establishment classic,
rendering it very popular with women of unconventional tastes: from the fresh, young and chic hermaphrodite of Chanel
Sycomore
and the nutty, bittersweet delicacy of
Vetiver Tonka
in the Hermessences to the licorice-laced
Vétiver Oriental
by Lutens and the sexy darkness of an unusual brunette beauty of
Vetiver Bourbon
by Miller Harris.
But we will return with seperate reviews later on.
To be continued!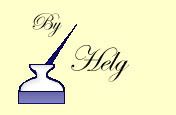 Autoportrait
by Tamara de Lempicka (1925) via art.com.
Bandit
ad originally uploaded at MUA.
Knowing
ad via Parfum de Pub. Pic of Elena Bonham Carter smoking from "Fight Club"