Some of us, last time we checked, have singed our retinas with an image of
unrecognisable
designer Thierry Mugler as Manfred the body-builder (was the name intentionally Byronesque?)in socks, sandals and little else. Everyone is free to do as they see fit with their body and their lives, but it was a strange path to Destructionville.
The Thierry Mugler fragrance line however seemed to have a life of its own, flourising into a multi-million dollar enterprise, creating
a progeny
of upstart imitators to boot and
renewing its own faces
fronting the advertisements. Mugler continues with a niche twist: the latest collection of scents was tightly distributed. "Oserez-vous la metamorphose?" (=Will you dare the metamorphosis?) was Mugler's last perfume collection's "
Miroir, Miroir"
(=looking-glass) motto and this tied in with his own metamorphosis. I am not sure if he envisioned himself as a chrysallis that was waiting to become a butterfly, because that would collide with my own perception, but you know what they say about tastes. Besides, Mugler seems to be after his own personal chimera and there is something painfully romantic about that, if you think about it.
Now, here he comes again with a new online project:
The Island of Dr.Muglerstein
(L'ile du Dr.Muglerstein),
clickable here
, brought by the Machinima Association.
The clip is funny in uniting the Moulin Rouge mill with that golden robot from Star Wars, sci-fi and comic books design with
Angel
and
Alien
hints. There is also a blog option in which apparently Mugler will be a cosmic storyteller guiding us through his intergalactic mutant adventures, judging by the alien figure emerging at the end of the clip.
And of course the title
The Island of Dr.Muglerstein
recalls
the Island of Dr.No
as well as
The Island of Dr.Moreau
by H.G.Wells (and the hundreds of artwork, novels and films inspired by it). And you do remember what happened in those stories, don't you!
Twisted! What do you think?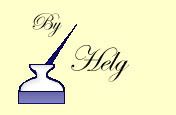 Link via POL and PaulJohn. Poster of
The Island of Dr.Moreau
1977 film, courtesy of Wikipedia.