If one could liquidify a handful of Pre-Columbian emeralds of crystal-clear luster into a brewing potion of intense aloofness and exceptional grace,
Silences
by Jacomo would undoubtedly result. Or imagine catching the cool, bracing moments of air just after a torrent thunderstorm in a tangled green garden when the earth is still humid and electrified.
In music scores those "rests" denoting periods of silence account for building tension, the tension felt before a flamboyant burst of the whole orchestra. The overall musical effect of
Silences
is comparatively akin to getting a pre-emptive glimpse of the slow, indeed silent passage of winter into a blossoming, riotous spring.
Launched in 1978
Silences
was created for "the refined woman who knows how to combine fragrance and elegance, and for the mature woman wishing to add a great perfume to her social evenings and superbe attire". The noble lineage can be traced to the archetypal intense green, Balmain's
Vent Vert
by Germain Cellier, but also the intense dark green that makes the formula of
Bandit
eau de parfum so uncharacteristically verdant. The galbanum central accord that makes the vintage
Vent Vert
so achingly fresh is the razor-sharp cut that appears as a vibrant influence in such great green classics as
Chanel No.19
, Givenchy
III
and
Alliage
by Lauder, with a passing wink to Sisley's
Eau de Campagne
and Lauder's more chypré progeny,
Private Collection
, as well. The early and mid-70s was historically a time of intense turmoil in the women's movement
which brought about emancipated chypres and intense greens
that were eschewing typical polite, ladylike aldehydic florals or the long forgotten seductive wiles of sultry orientals; those latter ones would come back with a vengeance however just about when
Silences
was introduced and would manage to knock it off its pedestral thanks to groundbreaking commercial success of
Opium.
Thus
Silences
was left in oblivion and remains a well-kept secret that deserves to be discovered anew.
Jacomo's
Silences
begins its intensly green, bitter adventure via the magic of galbanum and hyacinth, and progresses to fresh-cut floral mid-notes with touches of metallic: green jasmine (hedione), rose and lily of the valley (muguet), which hint at the delights of the coming of spring amidst the coolness of wintertime.
Silences
dries down to a mild, powdery base full of the synergy of warm woods and mossy lichens. Whereas Chanel
No.19
counterpoints the richly iris-laden heart with a leathery accent and prominent vetiver in the base,
Silences
is warmed through the fanning of precious woods and is even drier. The powdery, arid sensation that is left on drydown lasts on the skin for hours and can become quite seductive by itself; if not to others around you, certainly to yourself!
A perfume friend,
Maria of Bittergrace Notes
, parallels it to "A romantic tryst in an untended garden, as imagined by a nun" in her notorious one-sentence reviews. "Still dewdrop in blend, she cascades without being too shrill" is how fragrance expert Marian Bendeth describes it. Luca Turin had described it in his defunct French 1994 guide as an unpretencious tapering silhouette of cut flower stems, even urging men to try a smidge of it in the morning if they're daring enough.
It is rather unfortunate that those bitter green fragrances with a mossy face powder effect have gone out of fashion for quite some time, thus making a sophisticated marvel like
Silences
seem out of synch with our current culture worshiping at the altar of hypersweet, nevertheless for those who want to give it a go I find that it has its own share of perverse sexiness.
Although the original comes in a black smooth, crescent bottle in a dark box with iridescence, there has been a new addition, the newer
Silences Purple
which is more of a sunny white floral in an identical bottle in purple with a matching box in purple iridiscence. The packaging for the classic however appears in two versions as well: the older, un-reformulated one is greyer with the name appearing once, while the newer packaging has the name appearing repeteadly over the box.
Notes for Jacomo Silences:
One set of notes states:
Top: Galbanum, Green Note, Bergamot, Lemon, Orange Blossom .
Middle: Orris, Rose, Muguet, Hyacinth, Jasmin.
Bottom: Moss, Cedarwood, Sandal, Musk .
The current set of notes on the Jacomo site states:
Top: Narcissus absolute, Iris from Florence, Rose, Blackcurrant absolute, Galbanum
Heart: Calendula, Bulgarian rose, Lily of the valley
Bottom: Oak moss, Ambrette, Sandalwood, Vetyver
Jacomo
Silences
comes in Eau de Parfum concentration and is available on
Jacomo's official site
and some online stores for very modest prices.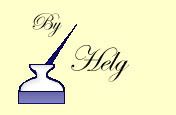 Photo of Jacomo Silences bottle © by Helg/Perfumeshrine.
"The Spanish Inquisition" emerald necklace pictured, is now in the Smithsonian in Washington, DC, and was once owned by Harry Winston. (Photo: Dane Penland/Smithsonian via palagems.com)