As if
La Petite Robe Noire
, on which we had reported and commented at length on these pages a little while ago (
here is the link if you missed it
), wasn't enough, Guerlain is issuing this coming spring a couple of flankers that have me wondering a bit
about what exactly is happening in the venerable house that
I so love
. In the interests of reportage and juicy commentary however, let me plunge into more details, nevertheless.
First there are two flankers: on
the iconic Shalimar
and the newly re-issued
Eau de Shalimar
. They are tagged "Flower" and if that reminds you of Kenzo with all that powder which is also a trait of
the classic Shalimar
, then I can't blame you! It's uncertain if they are merely limited edition
bottles
(it seems so) or if they also entail rejinging of the jus for a
new
scent; and I would
welcome
official corroboration on that score.
Eau de Shalimar Flower
in Eau de Toilette and
Shalimar Flower
in Eau de Parfum concentrations are limited edition versions of the legendary
Shalimar
, "created to celebrate the most bewitching and sensual note of the classic fragrance: vanilla blossom. Protective of its own rarity, it only blossoms for a few hours at sunrise. In awe of this quiet, intimate moment with vanilla flowers Guerlain set out to capture a second of eternity, etching its blossoms on the
Shalimar
bottle for two limited editions.[...]The vanilla blossom on the voluptuous neck of the bottle underscores the perfume's intensity, then appears in a precious, radiant hallmark - first in midnight blue on the glass of the bottle, then in gold on the packaging which shields its mysterious blossoming from observation".
[1]
If it entails a new scent formula, it would be a little ironic than in a category which Guerlain literally lain the path on with their bare hands (ie. that of good, delectable vanilla) they feel the need to bring out a flanker that sounds like it is playing with something that is a redundancy. There is already the darkly boozy
Spiritueuse Double Vanille
in their line, which recently joined the permanent collection due to public demand, and
Shalimar
highlights vanilla pretty well in both the classic version (no matter how tampered it might be with through the years) and in
Eau de Shalimar
where it goes for the more lemon-cupcakes-accord. Wouldn't the talents of Thierry Wasser ~who had such fond memories of his fathers' driving gloves as to quote them as a constant inspiration in an interview which appeared at the time he was appointed in-house perfumer for Guerlain~ better be used elsewhere, if so?
If, on the other hand, it is only a matter of specially-made bottles (and it is hinted from the above that it could as per my "reading" of it) which will circulate for rekindling the desire for
Shalimar
, why are they necessary at a time when
the new commercials with Natalia Vodianova
have already brought
Shalimar
in the limelight and the eye of a younger crowd who could be easily seduced to try a proper perfume like this through this fashionable and tastefully done Paolo Roversi campaign? Wasn't it enough? Wouldn't all that energy, budget and talent be employed in a
new
fragrance that could become a new classic?
Anyway, until we make sure, here are the shopping details:
Shalimar Flower
Eau de Parfum 75ml retailing for $123, available in March through Guerlain boutiques exclusively.
Eau de Shalimar Flower
Eau de Toilette 75ml retailing for $97, available in March through Guerlain boutiques exclusively.
The news on a
Mitsouko
flanker however are slightly more alarming:
Mitsouko Fleur de Lotus
(Lotus Flower) is definitely a new fragrance with a different scent, as the info states "In celebration of the 90th anniversary of its creation, Jean Paul Guerlain has developed
Mitsouko Fleur de Lotus
, a fresh reinterpretation of the fragrance with a special fleur de lotus note".
[2]
Two things strike me as odd: First, isn't it a little sacrilegious to rejingle
Mitsouko of all things
? Since the original is
already rather unrecognisable
because of the -necessary alas!-
reworking of the formula
in order to meet with the standards recommended by the
IFRA regulations on oakmoss
and allergens, isn't this attempt to provide an aqueaous* note rather antithetical with the rich character of this legendary fruity
chypre
which is exactly so celebrated because of it? The light blue bottle doesn't bode well with me personally (blue so often means a screetchy ozonic on the perfume counters...) However since
Vol de Nuit Evasion
was completely unrelated to the older
classic oriental Vol de Nuit
smell-wise, and utterly lovely in its own right, I am very willing to believe that we might have a similar case here with
Mitsouko Fleur de Lotus.
[*The lotus flower "note" -a reconstitution (?) since no natural is extracted usually- is one of the materials which are used in order to render watery notes and was very popular in the perfumery of the 1990s. Watch out, those acqueous notes are in for a big return: you heard it here first!]
Secondly, it's a little odd that Jean Paul Guerlain is still referenced as the creator of new juice. I realise that some creative control still applies and his approval is asked, naturally ~it's only good manners and courtesy to his illustrious history and lineage after all~ but what happened to Thierry Wasser and Sylvaine Delacourte? Aren't they at the head of fragrance development? Now that we're at it,
La Petite Robe Noire
is credited to Sylvaine and Delphine Jelk, I hear
[3].
Again, what about Thierry? I hope official info becomes available on those pressing points and when they do I will announce them and comment on them with more informed views.
Mitsouko Fleur de Lotus
Eau de Toilette 60ml/2oz will be available in May retailing for $100
And for those who have been hankering after the customary issue of Guerlain
Muguet
on the 1st of May (lily of the valley/muguet is the traditional flower to be offered for May 1st in France and Guerlain had issued limited editions in the past to honour that) , this year's edition includes jasmine, Turkish rose, lemon and sandalwood in a 60ml/2oz flacon retailing for $350, available in May through Guerlain boutiques exclusively.
Now that hydroxycitronellal and Lilial are heavily restricted I wonder how they will be able to render an intense lily of the valley note (something that is also a pressing concern for the latest
Diorissimo
batches), but that remains to be seen, I guess. The price however has relaxed a tiny bit, as the 2007 edition was $285 for only 30ml/1oz in a Bacarrat bottle!
We will return...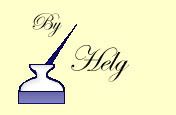 Painting Ancient of Days by William Blake
[1][2][3]info & pic via Beautyalchemist.