We're pleased to be on the vanguard of new developments and to bring you news you haven't heard of before. Just as DelRae Roth was busy promoting the fifth addition to her classy line of fragrances by Michel Roudnitska,
Emotionelle
(a composition featuring melon, that is in the spirit of
Le Parfum de Therese
), we learn that a sixth addition is being completed and is launching this coming April:
Mythique
!
Mythique
is indeed the newest fragrance to join Parfums Del Rae, created by young perfumer Yann Vasnier in collaboration with Roth DelRae and the first to be composed by anyone other than Michel Roudnitska. The whole DelRae line is simply fabulous in quality and myself I had been quite ecstatic in my review of the delicate sylphid that is the lily-of-the-valley-laden
Debut
, so my anticipation is high!
The inspiration of the newest fragrance, which is described by Roth as a diaphanous and elegant floral is historically inspired by a most celebrated personage:
the famous courtesan Diane de Poitiers, an important figure for king Francis I and the 20 years senior lover of French king Henri II ~consequently the arch-rival of both Anne de Pisseleu, Francis's favourite, and Caterina de Medici, Henri's legal wife (and incidentally the woman who brought fine perfumery in France).
Roth was impressed by this very charismatic woman, Diane ~her beauty, her intelligence, her political astuteness and her strong character that was also compassionate inspired her to envision a feminine fragrance that would stand for those qualities.
The basic accord of Parfums DelRae
Mythique
is based on precious Florentine orris butter coupled with flowers found in the garden of the beautiful
Château de Chenonceau
, the truly spectacular castle on the Loire River valley that was offered to Diane by Henri II and remained her home until the king's death.
Mythique
begins on fresh notes of Italian bergamot, mandarin and ivy while in the heart accords of jasmine Sambac, peony and Florentine iris conspire for a softened,
sfumato
effect. The base is played on sensuous notes of sandalwood, Indian patchouli and ambrette seeds.
Launching this coming April.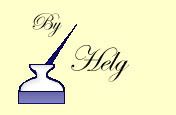 Painting Diane of Poitiers by Francois Clouet via wikipedia. Pic of bottle through Extrait
.