Here at Perfume Shrine we receive lots of mail and the questions of readers often give us
pause for thought and commentary
. Amanda, a kind reader who lives somewhere where perfume choices are restricted to the department store asked me advice about what to sample for her renewed interest in perfume.
Without further ado, here is the questioning part of her mail:
"I haven't worn perfume since my first child was born. He will be 17 soon and I think it is time for me to indulge in it again. Back then I had a love hate relationship with Diorissimo and wore Madame Rochas for nights out. A friend has given me some ideas and I have tried Carolina Herrera and Valentino which are beautiful but don't suit me and Sensi and Opium which I find too sweet and indolent: They make me feel I should be lounging back on cushions eating Turkish delight. I have on my list to try Yvresse, Baby Doll and Princess by Vera Wang and since I read the first few pages of your blog I will try Miss Dior although it was never right for me in the past. Have you any suggestions for perfumes that might contain similar constituents to Madame Rochas?
When I add essential oils to my bath I always seem to choose geranium, clary sage and rose. I don't much care for vetiver"
In her follow up mail to me, prompted by my
Yves Saint Laurent Series
, she told me that:
"This past week I have tried the fragrances from Yves St Laurent. I found them all too sweet and not sophisticated enough. The opening notes to Baby doll were delicious but once they had past it was too much like body soap and lost its appeal."
With that in mind, I gave some thought to her issue and welcome your suggestions as well.
Personally I think that since Amanda had success with
Madame Rochas
, she should stay true to an equally elegant concept.
Madame Rochas
was one of the favourites of both my mother and grandmother and they both smelled wonderful in it, making me swoon. Since that one, alas, has been altered in recent years, she should probably search for a comparable floral aldehydic along those classy lines. Of course there is no guarantee that anything currently on the market could approximate the fragrance she wore and loved, but we can try, can't we?
Amanda also seems to like rosey scents, as both geranium and rose oils feature powdery floral notes and to dislike too sweet scents (which I can sympathise with!) and current musks.
I would have suggested the metallic rose of
Rive Gauche
laced with icy splendour, but she has mentioned sampling the Laurent line and I deduce she must have dismissed it.
My first recommendation then would be
Le Dix
by Balenciaga
, a perfume hailing from 1947 but with such elegance that it should stand on its legs today just as well. It has been also reformulated, as has everything, but it hasn't lost its appeal.
Another suggestion would be
Caleche by Hermes
, which also denotes polished class in its aldehydic florancy with some chypre overtones, never too sweet, never too decadent.
I would also recommend
Calandre by Paco Rabanne
, another cool rose with aldehydes which smells perfumey in the best sense, but also has the slightly clean/warm feel of
Madame Rochas.
In the more recent crop of fragrances I would suggest Amanda tries
212 by Carolina Herrera
as well as
Sicily by Dolce & Gabanna
: they feature a cool-warm contrast with a lathery element and aldehydic accents which contribute to an elegant disposition, despite their young age. While she's at it I think she would like the original
Dolce & Gabanna Pour Femme
, the one in the red velvet box with the red cap. It's one of those traditional-smelling contemporary fragrances that smell good on just about anyone, although she might find it a little floral-sweet.
Bearing in mind both the cool-warm rose and the lathery ambience I can't help but suggest the very sophisticated "clean" of
Allesandro dell'Aqua
: it features rose and geranium and has a light floriental character which is discreet and good-mannered. And for something that has the opening grapefruit accent of
Baby Doll
but none of the sweetness or the soapiness, I'd suggest
Un Jardin sur le Nil
by Hermes in their Jardins line, for day wear.
Please help Amanda find a fragrance: suggest away! (but keep it in the easy-to-get markpoint)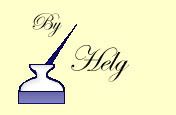 Illustration by
Rene Gruau
courtesy of operagloves.com