We had announced a while ago that Guerlain is issuing a new masculine fragrance this year. We're pleased to see that the photos of the ad campaign and the bottles are great (created in collaboration with the Pininfarina automobile design studio) and the notes sound good. Not to mention the slogan: For the animal in you! (growl!!!)

The fragrance acknowledges the "animal instinct" every man harbours, according to the company. However, Guerlain is anxious to point out that its target market is no "hairy, lantern-jawed beast", but a male who has razor-sharp reflexes, smooth moves, natural flair and an "undeniable aura of masculinity".
This positioning is perfectly illustrated by the TV advertising campaign (devised by Jean-Paul Goude, who also shot the print ad), which features the green-eyed Brazilian model Renne Castrucci completely at ease in a jungle setting.
Guerlain Homme
is supposed to be a fragrance that defies the traditional pyramid structure. The juice, created by Thierry Wasser and Sylvaine Delacourte, is said to have been composed in three parallel phases: Consequently the notes include, in the middle, beginning and end of the composition a mojito accord of sweet lime, mint, rum and rhubarb. The second accord features floral-citrus notes of bergamot, green tea and pelargonium. The third phase combines cedar, vetiver and green rhubarb, to echo the initial freshness.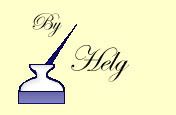 Pics and press release via
the Moodie report