If the winter doldrums have taken their toll on your mood and it needs to be alleviated, we have a little cheering up for you: The director's cut of the new commercial for Christian Dior's Miss Dior Chérie fragrance in a high quality video-clip is here on Perfume Shrine for your delectation! Directed in a deliriously and infectiously happy mood by Sofia Coppola ~of "Lost in Translation" and "The Virgin Suicides" fame~ it features model Maryna Linchuk and the song "Moi Je Joue" (=me, I play) by Brigitte Bardot. One of the few Bardot hit-songs not written by Serge Gainsbourg by the way. (You can watch the original song with pics of Bardot here).





The super cute spring-like feel of traipsing through the cobblestone roads on a bike wearing a pastel dress makes me yearn for my spring break while the displayed macaroons in every shade of the rainbow with the Dior bottle as a comparable delicacy amongst them makes it hard to follow a strict dietary regimen (not that Maryna Linchuk needs it!). As if to consolidate the idea of whose designer house the fragrance is, we also get to watch Maryna trying on dresses in bright, upbeat hues in the Christian Dior couture house.




The balloons remind me of the airborne hot-air balloon in the commercial for Yves Saint Laurent Paris fragrance. Obviously Paris in the collective subconsious of cinematographers is tied to balloons! Let's hope not to air-headness (hot or otherwise) though, because it would be completely unjust.
It's interesting to note that in this clip the Miss Dior Chérie bottle rests atop a 60s-styled issue of Vogue magazine on the dresser, its pedigree and artistic history a subtle allusion to the history of Dior's house as well. Even though the travesty of emblazoning a semi-old name (Miss Dior is the classic of classics perfume of Christian Dior) on a completely novel scent is confusing to the 9th degree, you have to admit!

The old school cinematography more than makes up for it, nevertheless, recalling a more colourful take on sixties New Wave French cinema making me almost close to revisiting the tooth-achingly sweet fruity floral of Miss Dior Chérie: Who said advertising is not an art-form?

Previous, less successful in my opinion, commercial clips for Miss Dior Chérie can be found here (with Reiley Keough) and here (a making of, with Lily Donalson).Notice a hair-colour pattern throughout? Just saying!

Related reading on Perfume Shrine: Advertising series, Christian Dior series.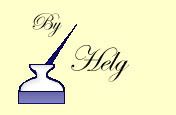 Clip originally uploaded by aymarius on Youtube. Pics via
fashionphotography.blogspot.com