Guerlain has been challenging us to show just how serious of a perfume nut we are for some time now: it feels that if we don't mortgage our house or sell our first born's kidneys to the black market we're not quite up there in strategic placement in the galaxy of collectors.
The 180th anniversary of Guerlain has brought its own slurge of limited edition collector's items from
Les Quatre Saisons
coffret to these new and much more "frugal" (enter sarcasm) commodities.
According to serious (and sane) Guerlain collector's reportage
Monsieur Guerlain
: "A
leather case with 18 of the house's emblematic perfumes
, created from 1828 to nowadays:
Eau de Cologne Impériale, Jicky, L'Heure Bleue, Mitsouko, Shalimar, Vetiver, Habit Rouge, Nahema, Samsara, L'Instant de Guerlain, L'Instant de Guerlain pour Homme, Cologne du 68, Rose Barbare, Cuir Beluga, Angélique Noire, Bois d'Arménie, Iris Ganache and Insolence
". Price is 2500€ (the equivalent of 3,531$ or so) which begs the question: since all of these are readily available in much lower prices, why not make one's own coffret (there are lovely leather cases in antique shops which would give a retro feel to the whole thing)? This is something I'd like to see explained in a rational way.
Also there is the second re-edition of Jacques Guerlain's
Parfum des Champs-Élysées
, after its brief 1995 re-issue: a leathery floral chypre originally launched in 1904 and then in a "turtle bottle" in 1914 as a celebration of the opening of Guerlain's new boutique at Avenue des Champs-Élysées and completely unrelated to the mid-90s
Champs-Élysées
in its mimosa-laden floralcy. This specific re-issue comes in the original Baccarat crystal "turtle bottle"(conceived by architect Charles Mewes to denote the "slowness" of works but also to suggest that one could "climb on its back and be transported to paradise"), gold label and silk cord seal encased in a red and gold box adding to the luxury stakes. Only 24 bottles will circulate from October 15th for the modest amount of 10.000€ (or 13,807) each. I'm taking two as we speak!!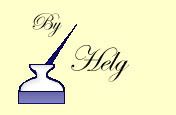 News brought to my attention thanks to Elysium. Pic courtesy of athinorama.