"Then summer fades and passes and October comes. We'll smell smoke then,
and feel an unexpected sharpness, a thrill of nervousness, swift elation, a
sense of sadness and departure."
~Thomas Wolfe
The end of one season and the progression into another is often a time of sweet nostalgia, especially the wistfulness of a slow immersion into the crisper atmosphere of autumn. When the trees turn poetically unreal into crimpson and citrine and you feel the air is whispering words of wisdom as you crunch that carpet of dead leaves it's too precious to lose any hours of sunshine indoors. Instead I want to get out and soak up all the smells and the sights and the sighs of nature preparing to slumber.
"Deep in December, it's nice to remember,
The fire of September that made us mellow".
I'd like to hear
what your favourite autumnal smells are
.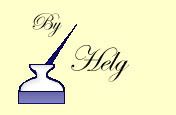 Song is "Try to Remember" from the musical comedy
The Fantasticks
, with lyrics written by Tom Jones and music by Harvey Shmidt. Here sung by Greek singer
Nana Mouskouri
and Harry Bellafonte.
Clip originally uploaded by George Grama on Youtube.