2008 marks the 180th anniversary of Guerlain, as we had noted a short while ago : It was Pierre François Pascal Guerlain who opened his first shop in Rue de Rivoli in Paris in 1828. Therefore, to celebrate this landmark on May 15th 2008 a limited box-set of four different perfumes representing the four seasons by Jean Paul Guerlain will launch: Eau de Toilette Muguet de Printemps, Eau de Parfum Quand Vient l'Été, Eau de Parfum Brume d'Automne and Eau de Toilette Winter Delice.

Brume d'Automne (=autumnal mists) is a new creation, an aromatic, floral woody with bay rose, coriander, rosemary, ylang-ylang, absinthe, sandal wood and vetiver rhizome.
The rest are re-issues of previous limited editions.

The fragrances will be presented in a black leather box in 35 ml crystal Baccarat 'heart shaped stopper' bottles. Each bottle is engraved by hand with a small drawing, illustrating each season.
With only 85 copies made and a price of 2500€, this release is targeted towards the serious collector!


We will occupy ourselves with recent Guerlain launches such as Cruel Gardenia shortly!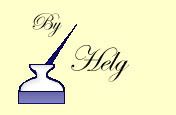 Thanks to
Mr. Guerlain
for the info and the pic.