It wouldn't be an overstatement to say that Roja Dove is the encyclopaedic resource to turn to on everything perfume-related. Even better that he is
a very charming man to talk to
as well. A former Cambridge medical student, Roja worked for many years for
Guerlain
: it all started when Robert Guerlain decided to stop his insistent questioning the company's global subsidiaries for info by harnessing this rampant enthusiasm of the 21-year-old by recruiting him and later appointing him Global Ambassador of parfums Guerlain; a title never before bestowed to non-Guerlain family members. Roja later teamed up with George Hammer (founder of the Sanctuary in Covent Garden and the one who brought Aveda to Britain) to create
Roja Dove Haute Parfumerie in the Urban Retreat in Harrods
. The mission stated in the brochure? "Haute Parfumerie defies the contemporary notion of "spray and pray" to bring together the finest fragrance offerings within sumptuous, lavish surroundings. Roja's personally trained experts will be on hand to help each customer
find their signature fragrance
." He continues to lecture audiences for prestigious establishments such as the Victoria & Albert Museum and oversees the creation of a bespoke line of exclusive fragrances for a select clientele as well as his own very special trilogy (
Scandal, Enslaved, Unspoken
) available at Harrods.
All this experience and passion has been distilled into Roja's newest book
The Essence of Perfume
.
A coffee-table sized volume of glossy luxury, it is beautifully illustrated with photos of rare vintage bottles, especially in the final chapter: from the Egyptian Sphinx inspired
Gardez-moi
by Jovay (1926) to Baccarat crystal flacons such as the jewel-hued yet tastefully spartan hip-flask shaped Ybry line (1925-27), the Art Deco malachite-green of
Trois Passions
by Myon from 1928 and the rococo style decorative Bertelli perfumes from 1917. The exquisite naturalistic Lalique flacons for
Bouquet des Faunes
for Guerlain (1925) and their poetically formed
L'Effleurt
for Coty (1908) and
Ambre d'Orsay
from 1913 are also presented in all their glory. Bottles from Roja's private collection such as the Guerlain
Bouquet de Victoria, Prince Albert's Bouquet
and
Bouquet de Napoléon (III)
from the 1850-70s make a unique appearence as does the only known complete Chanel box containing
No.5
and the never commercially released
No.2
and
No.11
But the book is not primarily aimed at the bottle collector.
The Essence of Perfume
strives to be a tome comprising information on various aspects of perfumery starting with a
brief consice history
of fragrance creation and use from antiquity through the birth of modern perfumery in the 19th century: I find little known facts that delight my historian soul such as the Appolonius' quote "perfumes are sweetest when the scent comes from the wrist" or who the first Grasse company to use solvent exctraction invented by the Robert clan (them of great perfumers' fame) is. The chapters then follow the course of introducing the perfume lover into the methodology of perfumery: explaining the methods of aromatics extraction (steam distillation, solvent extraction, expression, enfleurage and tincturing) with the aid of diagrams; a description of raw materials of natural origin accompanied by photographs and a two-word descriptor of their odour facet as well as a very brief guide to aroma-synthetics (not strictly non occuring in nature, such as natural isolates, lab reconstitutions, novel synthesized molecules and aldehydes), useful to the budding perfumephile who is questioning what is that long series of ingredients listed in their new box's allergens list. Roja then goes into detail explaining how the composition of a fragrance is constructed in the classic pyramidal style, the basic fragrance families (floral,
chypré
, oriental, fougère) and the fragrance facets within those divisions (for instance the "aromatic" facet is further divided into lavender, aniseed and minty tones or the distinction between "soft", "resinous" and "powdery" balsamic) as well as the differences in concentration of compound in the finished product resulting in Eau de Toilette, Eau de Parfum, Extrait de Parfum/pure parfum and the always confusing matter of Eau de Cologne and
the origin of Eau Fraîche
types. Basically the seasoned perfumephile will want to leaf through these and instead focus on the delightful perusal through the great classics that follows.
From
Jicky
by Guerlain (1889) and
L'origan
(1905) by Coty all the way through to
Narciso Rodriguez
(2003) and
Perles de Lalique
(2006) Roja Dove saves the bulk of the book for the detailed exposition classified by decade of the perfumes that marked their era due to their popularity and innovation. This is accompanied by vintage ads, socio-economic commentary on the evolving mores that were
expressed into the change in tastes and trends
on each sub-chapter introduction and pictures of iconic style representations such as Great Garbo, Barbara Goalen in a Dior couture dress from 1947, Jacqueline Kennedy Onassis, the Andy Warhol entourage of the 70s, Lady Diana Spencer and Jennifer Lopez. Reading about them we come across facts we have
encountered and shared before
and others which we have not.
Jacques Guerlain
being touched by a previous Guerlain mention by Claude Farrere leading to using one of the author's heroines name in
Mitsouko
. Patou wanted "
Joy
to be to perfume what Roll-Royce is to cars". How naive older practices like the one used by
Opium
(and Caron 60 years before it) to cut short the long waiting list when the product did come in the stores to keep fueling the demand seem in our marketing-obsessed times...And how truly it resonates with poignancy about the changes in attitude towards intimate smells when Roja describes
Shocking
by Schiaparelli "like the interior of ladies' underwear" and its progeny
Boudoir
by Westwood "like
Shocking
wihout the knickers"!
After this mesmerising foray into anecdotes and descriptions on so many fragrances, there are alphabetized entries on each house from
Coty
to
Carven
through
Robert Piguet
and
Christian Dior
to
Jean Patou
and
Yves Saint Laurent
also illustrated with famous and not so famous pictures of the protagonists behind perfume vision and little stories about some of the myths that surround them: it is here that we find more detailed info on Coco Chanel's sobriquet being inspired by a tune sang by her in cafes with the chorus "Qui Qu'a Vu Coco" about a little dog ~dispelling the rumour that it had to do with hosting cocaine parties; that Madame Carven was behind fragrances sold aboard airplanes concept; that Patrick Alès (the buyer of the Caron house) calls Roja "Monsieur Caron" for his dedication while
Anarchist
was named in tribute to the revolutionary spirit of the house's founder Ernest Daltroff; and that
Cacharel
is named after a small migratory bird of the Camargue.
Roja Dove thinks "perfume has become debased over the past 10 to 15 years. The marketing brief is getting younger and younger: it's all for 18-25s. I don't know of any house that's creating perfumes for women over 30, and all the great perfumes are disappearing by stealth. Perfumers are frightened to take risks, but many of the great perfumes came about by mistake." and "A lot of perfumes disappeared because they were no good or were of the moment and ceased to be relevant. But these ones - all the ones in my parfumerie - are more than relevant today; they were probably just ahead of their time. When you take scents like
Miss Dior
or
Vol de Nuit
by Guerlain, you have formulas which are still avant-garde and totally wearable. Commercial perfumery is nowhere near as creative," as quoted in an interview to Alison Kerr in
The Scotsman
. "But a small renaissance has begun as not everyone wants to smell cheap. Consumers are waking up to the idea of individuality once more; the cognoscente is turning back on mass-marketed fragrances. There is a revival in creative perfumery; shifting the craft back to the genius of the master perfumers", Roja comments on the foreword of his new tome. A sigh of relief...
If I were to find fault with anything it would be that there is some English-ised construction in several French phrases (
eau de colognes
instead of
eaux de cologne
,
Professeur de parfums
instead of
des parfums
,
fougere's
for the plural
fougeres
on page 86), as well as the perennial but widely standardised
formulas
instead of the Latin plural
formulae
. But these are misdemeanors that can be easily sidetracked by the sheer scope of the book. If not absolutely indispensable to those who have perhaps read too much on the subject, it is still a very concise and worthy addition to a library that focuses on fine fragrance.
You can watch Roja Dove talk about his niche and classic fragrance choices
here
:
"When you wear a fragrance you create tomorrow's memories". Aaah!
Official issue date of
The Essence of Perfume
for the US is 28th October (70$) Apart from pre-ordering at Amazon, you can get a 40% discount off the retail price by contacting Jess Atkins at
jess@blackdogonline.com
stating "Perfume Shrine discount" in the title of your mail.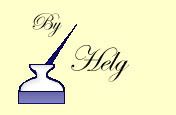 Pics through Black Dog Publishing,
not
to be reproduced without permission
Clip provided via handbag.com