"What is the deeper meaning of the simple but magical expression to "smell nice"? That intangible aura emanating from the skin embraces a hint of linen, a flashing image, a caress of silk and a musical rustle, in other words a direct and powerful link with the unsaid, the unperceived, the unimagined, the impossible and the intangible."
~Dominique Rolin, La Voyageuse

Dramatic oriental fragrances often demand dramatic presence. But should you fall short on the latter, Tolu by Ormonde Jayne is providing that intense feeling that great seductive orientals usually pounce on with a friendlier manner that magically "smells nice" (and so much more!) in a very tangible sense. The first time I put this on, with nothing more glamorous in mind than a dinner à deux at home, I recall it elicited a beloved's interest in finding out what is this golden elixir which suspended time and made that moment an instant of shared passion. It was Tolu of course and ever since it has haunted my dreams: a juicy incense of an oriental, full of the feminine powers of a heroine in a Procopius tale.

Tolu by Ormonde Jayne opens with a full blast of rich, lightly spicy and ambery orange blossom that is intense, envelopping the senses into an embrace of honeyed warmth and comforting powder. The calm powdery feeling imparts a velvety sheen that becomes almost tactile, inducing you to touch and be touched. There are no other floral nuances that emerge distinctly from the composition, unless you really strain to do so. Instead this ambery heat is largely accountable to labdanum, a rich resin with a story of its own. Frankincense, the ecclesiastic incense resin, imparts a cooler touch that tempers the pronounced sweetness of the other ingredients (both Tolu balsam* and labdanum-based ambers are sweet), accounting for a fragrance on a par with great florientals such as L'heure Bleue, Bal a Versailles, Boucheron Femme or 24 Faubourg. If any of these move your heartstrings in a nostalgic melody, you should definitely try Tolu!
The marmoreal quality of these somnobulent resins is queenly and feels like the most luxurious cashmere shawl imaginable in hues of rich burgundy or shady olive.
Beautifully crafted from what smells like expensive materials, it is one of the compositions in the woods-resins family in which Linda Pilkington's good taste truly shines. In a sense this is a hark back to what proper fragrances for feminine women were all about, before the advent of sparse sketches: enhancing the womanly allure, smelling expensive and opulent, but never vulgar, presenting a round, composite formula instead of a clashing juxtaposition of fighting polar opposites for the sake of celebral intrigue. Tolu instead is very much sensed and felt rather than analysed intellectually.


Although its warm nature might seem like it is only promised to the guiles and needs of a harsh winter, Tolu has a velvety sheen that evokes smooth bronzed skin luxuriating under the veil of an aromatized body oil, not unlike Patou's long lost Chaldée; the Oil is exactly the form of choice for the summer in my mind, while the Eau de Parfum and Parfum would be wonderfully warming in the colder months.
Tolu lasts excellently on the skin inducing you to catch whiffs of it rising up from a heated decolleté all day long, well into the night.

Eau de Parfum is £58.00 for 50ml, parfum is £112.00 for 50 ml. Also available in Hydrating Bath and Shower Creme, Essential Body Oil, Replenishing Body Lotion, Scented Candle and a luxurious Gift Box in various combinations of products.
Exclusively available at Ormonde Jayne UK boutique: 12 The Royal Arcade -28 Old Bond Street, London W1S 4SL or online at Ormonde Jayne.com


Notes:
Top: Juniper berry, orange blossom, clary sage
Heart: Orchid, Moroccan rose, muguet
Base: Tolu balsam*, tonka bean, golden frankincense, amber

*Tolu balsam is a resin from a Peruvian tree from the south of the country with a sweet vanillic touch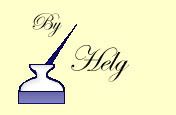 Painting
Girl with Red Hair
by Fabien Perez, courtesy of paintinghere.com. Pic of bottle courtesy of OrmondeJayne.com