Grab the phone and communicate this exciting piece of news to your friends: The first ever
Fragrance & Film Festival
, organized by Vogue and The Fragrance Foundation, is happening before our eyes. On April 25 the deadline for submissions from auteurs was closed and they're now working on turning the following fragrances into little films that will try to translate what they smell like into another medium: Paris Hilton's
Can Can
,
Usher for Men, Usher for Women, Missoni Acqua
and
Gucci
by Gucci.
Perhaps the choices are not every perfumeholic's wet dream. Think of the amazing possibilities: turning the wistfulness of
Mitsouko
, the daring of
Tabac Blond
or the opulence and decadence of
Opium
into moving image and sound...But still, it will be an interesting exercise.
The contest awards the winner $10,000 and the voting for eligible contributions will be held online by the public (so vote, vote, vote!). The winner will be proclaimed by a panel of judges including director/producer Brett Ratner ("X-Men: The Last Stand" and the "Rush Hour" series), Doug Keeve, director of fashion documentaries "Seamless" and "Unzipped", music video director Chris Robinson and producer Lee Daniels ("Monster's Ball," "The Woodsman" and "Shadowboxer.")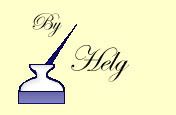 Thanks to Karin from
Savvy Thinker
and to
thestylephile
for the info.
Pic from JamesBond Wikipedia.