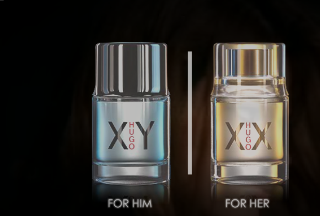 "What exactly is human nature"? A tall order to answer that, you'd say, as anthropologists, psychologists and philosophers have tried for centuries to no avail.
Hugo Boss is trying too, I guess, launching the fragrance
XY for men and XX for women
, relying on a more biologically-oriented premise, that of the chromosomes. Hey, it's all in the DNA, haven't you heard?
The fragrance duo reflects the ongoing battle between the sexes creating a sensual aroma that when brought together has natural chemistry.
XY is a mix of cedrat, ice accord and muskroot, while XX contains notes of basmati rice heart, jasmine sambac and fruity top notes.
The following commercial, directed by Chris Applebaum, places Jonathan Rhys Myers and an attractive brunette model into a boxing ring to cement the notion of "battle of the sexes". Playful!
There is another commercial that is longer and more interesting -especially stylistically- combining a trio of characters without Jonathan Rhys Meyers this time, in what seems an art gallery, but it's nowhere to be found on Youtube for now, as it mysteriously vanished. Pity...
In any case, watch the clip here:
In it, there is an interview by Jonathan Rhys Meyers on a french channel, in which he says how Boss approached him and how
the previous campaign
was quite successful. The director insists that it is important to cement an image of the scent for the viewer and that JRM was the best choice to accomplish that. The latter also interestingly mentions how the scent actually smells better the longer it stays on the skin, which is the badge of approval for that kind of thing. Yup, we thought so too!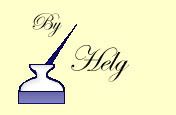 Pic from official Boss Fragrances campaign