If the current economic standing of several households across the globe is anything to go by, surely the market should be catering to their needs by budgeting their offerings, providing outlets for small pleasures and the possibility of indulging into the escapist dream of
sent bon
without mortaging anything that is left standing to mortgage. However the above has probably been wishful thinking on our part. According to an article by Nazani Lakarani on yesterday's online edition of International Herald Tribune, companies are not especially tuned into the needs of perfumephiles who demand smaller bottles of their desired "fix" so they can collect with less guilt (just how much can one person apply in one lifetime?) and options for budget-friendly versions of packaging (refills, travel cases and similar contraptions). In a time of crisis how do the players respond?
The highlights of this article include some eye-glaring exempla of an industry which is either taking itself
too
seriously or
not at all
.
"Traditional luxury and designer brands still sell well; but at the top end of the market, the demand for personalized, custom-made luxury has spread to perfumery. "Regardless of budget, customers today seek a unique fragrance that sets them apart," said Ladan Lari, managing director of designer fragrances at L'Oréal, the French beauty products company.
I have long held that
elitism is an integral part of escapism in the fragrance business
; and especially in times when that escapism is within reach of everyone thanks to the Internet boom it stands to reason that
someone
needs to emphasize the
luxurious, exclusive privilege
of owning
a coveted item
that would differentiate the peasants from the posh (or so the unadmitted truth raises its ugly head). Several brands
have played that game well
and they have reaped the benefits: thanks to the Internet and the buzz of fragrance writing consumers up till now were willing to pay almost anything to own such an item. The sarcasm and deep contempt (for the plight of many consumers) of seeing this in black & white though makes me cringe a little...
"Positioning itself between the bespoke and limited edition markets, one specialized perfume company, l'Artisan Parfumeur, plans to introduce in January a line of single-edition perfumes - only one bottle of each will be made - to be sold exclusively through its flagship Paris store. The work of Bertrand Duchaufour, the in-house nose hired this year, the line, Mon Numéro, will be presented in one-off bottles designed by Pascale Riberolles, an artist and master glass blower, priced at about $20,000 for a 725-milliliter flask."
Now here is the weird part: one bottle of each fragrance, a collector's item accompanied by a matching price. And I am asking: why??? Why employ the artistry of a perfumer who is admittedly ingeniously revolutionizing the industry with his creations anyway for just what will inadvertedly become a museum piece? He can't be that bored, since he is given almost
carte blanche
within a niche house where he is master of all he surveys to create as he sees fit. Surely the owner of that single piece of perfume has as many chances of cracking that bottle open and ruining part of its investement value in the process as the oil problem of the planet solving itself naturally within the next decade. I am very much afraid that it will be a waste of energy, time, budget and essence in what will amount to an intellectual exercise instead of a paean to beauty. Fragrances are meant to be living and breathing things, radiating their joy, their wistfulness, their paramours within polite society's radius; not something tucked in a cellar awaiting the future generations to crack them open years later as a monetary investement in art. Attributing the artistry of perfumery into producing an artefact for an antiseptic environment is akin to sculpting a Venus of Milo for the private enjoyment of a single person in a remote village of an exotic Never Never land: a crime for and in the eyes of humanity.
"Kurkdjian's bespoke scents, conceived, blended and matured over 6 to 10 months, are priced at $10,000 for two 60-milliliter flasks, hand-engraved with a name or personal message. He also offers a service that he calls "Variations sur Mesure," mainly aimed at U.S. or British clients accustomed to fast results. "Based on a scent the client likes, I create several variations," Kurkdjian said. "The one ultimately chosen is still one-of-a-kind, but without the time-consuming adjustments. Ready in 10 days, it costs between $3,800 and $5,000."
I have no special reason to defend any nationality, but when I see such hidden contempt (yes, you read that right) for American and British clients ~no matter that I am not part of that group~ I cringe some more. Let's repeat and ponder this time: "mainly aimed at U.S. or British clients
accustomed to fast results
". Is it my own impression or is there a very obvious snide in this? Fast results accounting for poor taste or something, and even that "fast results" being a gross generalisation. Basta! I sincerely hope that this is not a quote by mr.Francis Kurkdjian, whom I respect and admire for his talented offerings to the world of fragrance which I often enjoy myself. He is both much too young and much too talented to be so cynical so early on. Let's just hope it was an infortunate deduction on the part of the author. I welcome any clarification should anyone want to set things straight.
You can read the rest of the article here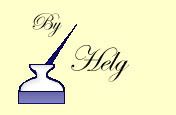 Article brought to my attention by Elysium on POL. Pic through the Clint Eastwood Archive.