Osmoz has devoted their monthly feature to sexy perfumes and the advertising that accompanies them. "While porno-chic and glam-trash are so last millennium, the trend has in fact evolved rather than disappearing… And there's no way around it: sex still sells" Nicolas Olczyk writes. From
B-Spot
, the latest playful hinting perfume from Benefit and Diesel unveiling a new perfume in an ad stamped 'For women only' as well as sure-bets Agent Provocateur's newest
Strip
in black and powder-pink undies, with a trail of bewitching amber (you can't help recognizing the allusion),
Intimately Beckham Night
for Him and for Her duo and Tom Ford's images there is a trend towards boudoirs, libertine women and elixirs of sensuality. (just remember the
Elixirs Charnels/ Carnal Elixirs collection
by Guerlain!). Guerlain also claimed that their newest masculine
Guerlain Homme
is set to reveal the "animal in you": a thirsty one, if one goes by the commercial and the mohito cocktail notes it includes.
Sexy scented items are also booming if the success of the massage candle concept is anything to go by. Agent Provocateur even has a nipple "titilation" product! Lately the new "cosmetiques du plaisir" line YesForLov will be launching
L'Affolante Eau de Draps
(eau de Sexy Sheets). The sweet-spicy composition suggests that beds aren't only for sleeping.
The accompanying Osmoz quizz testing your "fragranista" knowledge is witty and light enough to do from work if you want, with a couple of questions that might make you think back a bit. You can take it here:
SEX AND THE PARFUM
. Fun!
And if you want to find out what a handful of New Yorkers (men and women) think are sexy scents,
watch their video here
. It's interesting to contemplate what shapes public opinion and how different men's and women's perceptions are about those things.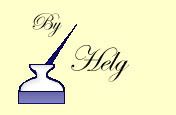 Pic of David and Victoria Beckham photographed by Terry Richardson for
Intimately Beckham Night
courtesy of Osmoz.