According to the beautiful myth in
Totonac
mythology, the tropical vanilla orchid was born when Princess Xanat, forbidden by her father from marrying a mortal, fled to the forest with her lover. The lovers were captured and beheaded. Where their blood touched the ground, the vine of the tropical orchid grew. One can see how the aroma of vanilla recalls love: breast milk is known to
smell of traces of vanillin
, the chemical constituent of vanilla extract.
It is no wonder that it is such a popular note in perfumery that has inspired so many renditions and compositions centering on it; like a quintessential theme in art, such as a sunset or a female nude, making different generations of artists seeing it through their own eyes for our benefit.
And so, on to two vanilla-centered fragrances today, which share common traits. Share in terms of smell, because they're worlds apart in terms of cost, presentation and poise.
As we had reported in the past
, "Indult" is an old french word from 1498 signifying the privileges given by the french King or the Pope to esteemed individuals. The Christian Latin "Indultum" meaning "concession, favor" is at the root. With the desire to launch something that has comparable exclusivity rights as those bestowed upon by a king, Indult the niche line is comprised by fragrances that are issued in only 999 bottles each, automatically entering you in the club able to order a refill if you have purchased a bottle. The fragrances have been developed by young talent Francis Kurkdjan, the man behind the satiny femininity of
Narciso For Her
, the curry-rich and individual immortelle wonder of
Eau Noire
by Dior, the smooth skin caressed by the sun of
Aquasun
by Lancaster, the sweet bestseller
Le Male
by Gaultier and the modern abstract rose interpretation of
Rose Barbare
among others.
Tihota
(which means 'sugar' in Polynesian) is an exotic concoction of fresh vanilla pods and various musks. Like the incandescence of the sunrise that embraces the far horizon, the fragrance exudes the rich and warm sensuality of real vanilla pods, opened fresh with a knife to render their rich, darkish, bittersweet, almost loquat odour to a creme brûlée. Putting it on one can feel the skin breathe beneath: although sweet and tenacious it retains the magical touch of Kurkjdan which is to make truly modern fragrances that respect one's personal odour profile to emerge.
Comparing
Tihota
to other costly vanillas, such as Guerlain's
Spiritueuse Double Vanille
, provides a backdrop in which to appreciate its advantages and shortcomings. Although it highlights the aspects of the vanilla pod with amazing accuracy, it somwhow lacks the artistic interpretation beyond that: it acts the way those painters who paint from photographs are able to catch the finest detail and produce a total which is completely accurate in its representation, yet falls short of the defining aura that differentiates the living being from the imprint on the photographic paper.
Spiritueuse Double Vanille
has the genius addition of a smoky and lightly boozy veil of incense, as well as what seems like a delectable note of marjoram and oregano on my skin, which combined account for an intriguing denouement. In that regard,
Spiritueuse Double Vanille
defies the moniker of a vanilla scent, despite it being named after it, in contrast to
Tihota
which remains more simplistic.
For that reason, it was perhaps an interesting experiment to see which of the myriads of other vanilla fragrances in the market would come close to
Tihota
on a more approachable level. I am happy to report that although they might not be exact duplicates,
Tihota
and
Vanille Noire du Mexique
share several common threads in their stories unfolding on skin.
Vanille Noire du Mexique
is forming part of the collection of vanillas from La Maison de la Vanille, a niche line with affordable prices of vanilla-laced fragrances in aluminum cans of eau de toilette.
The most arresting aspect of
Vanille Noire
is that despite its price it smells like real vanilla pods, succulent, rich, almost oily with a burnt sugar tinge. Vanilla orchids were initially indigenous to Mexico anyway (with the name deriving from the Spanish "vainilla", small pod), although today the majority of the world's Bourbon vanilla production is produced in Madagascar in the Indian Ocean and the Reunion (formerly Île Bourbon).
In its own way
Vanille Noire
is faithful to its name:Vanilla sold in tourist markets around Mexico is mixed with an extract of the
tonka bean
, which contains
coumarin
.
The other vanillas in the range are also interesting, but the darkness, the oiliness and slight earthy cocoa touch of this one elevates it to my favorite in the line.
Also very close (even closer) to
Tihota
comes L'Occitane
Vanille,
but it has been discontinued for more than 2 years now. If you can locate a bottle, it might be a worthy experiment to compare side by side.
Notes for Vanille Noire du Mexique:
vanilla, roses, iris, tonka beans, opoponax, patchouli and bergamot.
Notes for Tihota
: vanilla pods, various musks.
Shopping:
Initially sampling for
Tihota
was reserved to French Sephora and on the Indult site. They have since relaxed their sampling policy, with options available through
Luckyscent
and First in Fragrance.
Tihota
comes at 50ml/1.7oz Eau de Parfum bottles at 160 euros/250 $.
The bottle of
Tihota
is an architectural rectangle with a black rounded cap, much like the classic Chanels and encased in a beautiful pallisander wood box designed by Etienne de Suza.
More information can be had the
Indult site
.
Vanille Noire du Mexique
comes at 50ml/1.7oz Eau de Toilette bottles at 39 euros. Available at
Beautyhabit
and
First in Fragrance
.
One sample of Tihota will be given away to a reader:
Comment if you want to be eligible.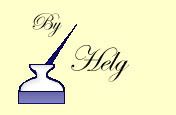 Pic of Vanilla beans via Wikipedia. Pic of Tihota bottle through Luckyscent.