A commercial NOT to be missed! An old, rare (never seen it linked before) clip for Chanel No.5 with Catherine Deneuve seducing us through the screen, talking about her man and how they indulge each other.
Click here to watch La Deneuve!

You've probably never seen it because they mispelled the Chanel name...

Next week we will tackle an exciting niche line flying under the radar, review vintage treasures and have lots of surprises to come too. Stay tuned!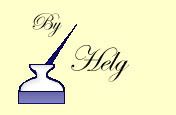 Pic of 1970s ad via Okadi