The Holy Week has slowly and majestically drawn to a close culminating to the midnight mass tonight.
Like last year, when I presented you with our Incense Series, I will be wearing Messe de Minuit, contemplating the secret pagan awakening of spring perpetuated in Christianity, and especially Orthodox tradition, in which Easter coincides with the beginning of the warm season, the fertility of the fields and the ourdoors lifestyle. The candle procession of sharing the holy light, from man to man, will be like a litany of hope for unifying all people, whatever they might believe in, and the sky will be filled with fireworks, pyrotechnics and gunshots spent for joy and festivity and not for warfare.

From our house to yours, may the spirit of hope eternal light up your lives and bring a smile to your lips.

Click to hear the song: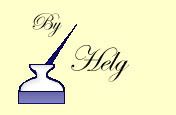 Pic from Xeropotamos monastery in Athos Mountain Monastery Community in Greece, courtesy of Eikastikon.gr
Audio clip of "My Sweet Spring", the traditional hymn of Good Friday sung by Glykeria, courtesy of
esnips.com
, uploaded by Ειρηνη