Today we continue our project of organising fragrances with anise inspired by one of the herbs that aromatize absinthe and offer a distinction between those who draw upon aniseed and those who explore facets of the chinese spice star anise. The two are not interchangeable:
"Aniseed is a member of the parsley family and native to the Eastern Mediterranean. Nowadays it grows in all warm climates. Anethole is the oil that accounts for the distinctive sweet-licorice taste. Both the leaves and the seeds have this flavoring, which is used in breads, cakes, and confections in parts of Europe and the Middle East, in curry and seafood dishes in India and neighboring countries, in various dishes in Southeast Asia, and as the flavoring of such alcoholic drinks as the French pastis and Greek ouzo.[...]Star anise is the fruit of a small evergreen tree native to southwest China, and now also grown in Japan and Southeast Asia. The plant puts out a small star-shaped fruit with (generally) eight points, and a seed is contained in each of the points. Star anise can be used whole as a flavoring, its seeds can be used as a flavoring, and both can be ground. It is the dominant flavor in Chinese five-spice powder. It has been used in Asia to flavor pork and chicken, in teas, and as a seasoning.[...]Like aniseed, its flavor comes primarily from the anethole oil, but it is considered more bitter than aniseed".
~
Through Ochef.com
Scents with Anise
and/or Licorice
:
*
Aimez-
moi by Caron: A violet fragrance on a powdery vanillic backdrop, it profits from the slightest touch of anisic piquancy to lift it from the usual.
*
Alpine Lily
by Crown: Anise leaves over a floral composition, resulting in a fresh and young interpretation. Very "clean".
*
Ambre Sultan
by Serge Lutens (nose Chris Shledrake): This back to the roots of oriental perfumery legend has the interlay of various herbs, such as bay, oregano and anise which give it a dusty, kitchen cupboard smell that deviates from the crowd-pleaser little ambers out there. Individual and unsurpassed it has been likened to a woman's sexual juices. You have been warned!
*
Anice
by Etro (nose Jacques Flori): The success of
Anice
is that it maintains its headstrong persistence in smelling anisic till the very end. According to Luca Turin the heart uses cis-jasmone (which has a smell of fennel and contributes to natural jasmine aroma) along with fennel seed and a macrocyclic musk that also has an anisic ambrette character. Whatever! It's a lovely fragrance if you yearn for that liquor-like note.
*
Anisia Bella
in Aqua Allegoria line by Guerlain: Another single-minded fragrance that focuses on smelling mostly like anise and a rather pleasant example of the Aqua Allegoria line before all the flavours of chewing gum took over.
*
Après l'ondée
by Guerlain (nose Jacques Guerlain): What is it that makes this so nostalgic, trembling with delight after the shower which its name hints at? Is it its heliotropin soft powderiness married to melancholic iris like a smooth-faced Ophelia contemplating the joys of the river? No, it's probably what is more culinary and which confirms that reputation of Guerlain as a grand chef of French perfumery: provencal herbs and spices of which anise is more pronounced give a glimpse of the sun forming a rainbow over dewy petals. A 1906 classic.
*
Acqua e Zucchero
by Profumum: A scent that one would be hard pressed to detect anise, it combines orange blossom to berries and vanilla to render a sweet fragrance. The slight hint of anise/licorice is a welcome inclusion, but the whole is too close to
Pink Sugar
to justify the price.
*
Black Annis
by BPAL: In the familiar tone of Black Phoenix Alchemy Lab scents, this is seriously strong and pungent with the eponymous aroma and what seems like catty civet. Part of the Diabolus series with notes of "damp cave lichen and oak leaf with a hint of vetiver, civet and anise".
*
Confetto
by Profumum: Very sweet almond fragrance with a touch of anise. I am amazed though that it demands such high prices for something that
Hypnotic Poison
or even
Jour de Fete
does better.
*
Duel
by Annick Goutal (nose Annick Goutal, Isabel Doyen): One of the more individual fragrances in a line of limpid and lucid watercolours, it is a masculine with an original touch.
*
Etra
by Etro: A soft, aromatic composition of woods and florals, very ethereal and rather soapy on top, more shady later on with spice and cedar. The whole reminds me of eating fruity pie while sipping ouzo, which is as strange a gastronomic combination as any, but somehow works: I have seriously mellowed on the fruity note of it, I was much more dismissive before. All those horrible fruity florals out to compare must have helped.
*
Hypnôse
by Lancôme (noses Thierry Wasser and Annick Menardo): For something that is so obviously inspired by the recent gourmand crop following into the footsteps of
Angel
a touch of anise is unexpected but not enough to redeem it in my eyes. Too derivative.
*
Hypnotic poison
by Dior (nose Annick Menanrdo): I recall the first time I smelled it with dread: a spectator in front of me had ruined an exceptional Genet performance in an art-house theatre one evening a long time ago with the cough suryp fumes emanating from her heavy sweater. I had thus shunned it for years. Finally, a litle while ago I tested the eau de toilette in a store prepared to hate it and finally it dawned on me. It's trippy, yes, but oh so good! The anisic touch with the bitter powder of coumarin makes it soar.
*
Insolence
by Guerlain (nose Maurice Roucel): The old-fashioned take of
L'Heure Bleue
, merely dressed as lamb with a strobo light on top. Everything exterior belies its contents and
I for one liked it from the very first
.
*
Iris Pallida 2007
by L'artisan (nose Anne Flipo): A woody iris for a very demanding price, encased like a precious vintage wine, it uses anise to highlight the dry softness of the rest of the composition.
*
Jasmine de Nuit
by The Different Company (nose Céline Ellena): A dirty, spicy jasmine fragrance which mesmerises by its feral power and animalic prowl. It begs to be taken on a date with naughty intentions. All this and a touch of anisic goodness too!
*
Jil Sander No.4
by Jil Sander: I always liked this deep oriental from almost 2 decades ago. I don't know why I relied on decants and minis all this time. It projects, it envelops, it brings about questions as to what I am wearing.
*
Krizia
by Krizia: A great chyprish fragrance that is seriously underrated. A touch of anise with all that cool moss makes it supremely elegant and confident.
*
L'heure bleue
by Guerlain (nose Jacques Guerlain): The archetypal anisic floral, it poses an enigma for serious perfume lovers: to wear or not to wear? It's an undisputed work of art, very characteristic of both its times and the artistry of Guerlain. However I could never since find the exact formulation that made me appreciate it about 15 years ago. Which is a pity: nothing comes close to what I had smelled that glorious afternoon strolling around the perfume boutiques of my city, with all the elation of my own hard-earned money in my pocket.
*
Lolita Au masculin
by Lolita Lempicka: The masculine interpretation of the feminine
Lolita Lempicka
fragrance with a touch of violets and for me even better. It is succulent but restrained in its sugared stakes and it proves to be extremely wearable through its licorice kept in blood-sugar check.
*
Lolita Lempicka
and
Lolita Midnight
(nose Annick Menardo): One of the few fragrances in the wake of
Angel
to leave their own mark. Intensely liquorice-like, herbal in its pungency and with a gorgeous bottle the shape of an enchanted poisoned apple it has become a little cult of its own with
a fairy tale advertising campaign
. The limited edition
Midnight
bottle is in darker bluish hues and completely covetable. They also do some of the most darling limited editions sets every once in a while.
*
LouLou
by Cacharel (nose Jean Guichard): A great underrated overly sweet fragrance hailing from the 80s, heavy on cassis (a synthetic so characteristic of that decade) over plums and heliotrope, it has an aniseed top note which gives it a piquant salty-sweet air there for a second (like those bands of licorice that refuse to budge), tantalising you to smell it again and again. It helps that
it evokes so influential feminine icons
.
*
Mandragore
by Annick Goutal (nose Annick Goutal, Isabel Doyen): To me it's not particularly evocative of dark medieval practices of uprooting a magical root under the feet of hanged men. It is mostly bergamot to my nose, although a good rendition, no doubt. A slight anisic touch is very welcome and I can see this being a great choice for warm weather for both sexes.
*
Perfect Twilight
by Creative Scentualisation (nose Sarah Horwitz) : Violets sprinkled with aniseed. No doubt inspired by
L'Heure Bleue
and
Apres l'ondee
, but simpler, more streamlined and ergo less of an art work.
*
Pink Sugar
by Aquolina: The brilliance of such a juvenile concoction lies in the details. A strong liquorice-like accent on what is basically ripe strawberries buried into the plush of burnt cotton candy reverts one to a mental state of My Little Pony, but if you're above average IQ anyway it will be seen as a terribly clever turn!
*
Piper Negrum
by Lorenzo Villoresi (nose Lorenzo Villoresi): Mostly strong pepper to my nose with a touch of anise for good measure. It has its fans and I like Villoresi's use of pepper in his other fragrances, but this is too thick for me.
*
Poison
by Dior (nose Edouard Flechier): A classic oriental encased in a poisonous apple of Cinderella tale bottle, it is greatly responsible along with other usual suspects of so many people's distrust of perfume. And yet it is a grand fruity oriental which uses anise to reinforce the spicy accord which juxtaposes the rich plum, tuberose and the berries and make it an grenade for olfactory amunition.
*
Pomegranate Anise
Fresh Index: Like its name suggests, two notes, one fragrance. An aquatic fruity with a liquorice touch due to aniseed and weirdly enough a grapefruit top. Index describes this fragrance as 'a crisp winter kiss'. I think not.
*
Quand vient la pluie
by Guerlain (nose Jean Paul Guerlain): Tied to the tradition of
L'Heure Bleue
, more than the similarly named After the Shower (QVLP means "when rain comes") it draws upon the anisic floral composition of the former in an effort to remodernize it with a fresh lime top-note on a bed of heliotrope, iris and licorice. Lovely, if a little too sweet for me to become a signature.
*
Raving
by Etro: Spicy (with nutmeg) and sweet (a touch of coconut) with a salty and iodine aroma which makes it completely offbeat and unisex. It might also make a good substitute for the intense spicy oriental Kenzo
Jungle L'elephant.

*
Rose d'argent
by Rosine: An unconventional rose fragrance with a cool anisic touch and spicy geranium notes over warmer amber. It takes some getting used to, much like Caron's Or et Noir. The antithesis of cool and warm is magnificent to experience, like drinking a glass of water after chewing a cinnamon-mint gum.
*
Shiso
in Leaves Series by Comme Des Garçons: A trully bizarre, therefore typical CDG scent that recalls mint leaves on which animals have smeared their furry behinds. Cumin and anise dominate after the mint.
*
Simply
by Clinique: Roasted cereals without being too sweet with a touch of anise-bread just like local bakeries like to make. It was destined not to be a success.
*
Tarot the Chariot
by BPAL: Inspired by the deck of Tarot Cards, this represents the Chariot, which I am told represents the recognition of Karmic issues. I don't know if I have some of those, but sniffing fruity florals like this makes me think maybe I do. A touch of anise might save my unredeemed soul.
*
Timbuktu
by L'artisan (nose Bertrand Duchaufour): A wonderfully individual unisex woody with spices and incense, utilising the rare Indian essential oil Cypriol. I like how it interplays anisic tonalities in there and remains tremendously fresh while definitely redolent of human warmth.
*
Yvresse
by YSL (nose Sophia Grosjman): It's hard to imagine that formerly named
Champagne
came out in the aqueous 1990s: it's so loud! However among Grosjman's oeuvre, it's one of those who take a classic form (fruity chypre) and give it a modern twist that somehow smells contemporary. If only it came in a more diluted form, it would have been fab! As it is, it needs good spritz control.
Scents with star anise
:
*
Casanova
1725 by Histoire des parfums: Naming perfumes after historical personages, especially those who have a naughty reputation is a sure instigator of interest for Perfume Shrine. We succumbed and promptly ordered a sample of
Casanova
, after loving
Marquis de Sade 1740
when exploring
Leather scents
.
Casanova
is surprisingly airy and delicate with "head notes of Italian bergamot and lemon, grapefruit, French armoise, lavender, tarragon, and rosemary; the heart notes of star anise, lavender, and geranium, and base notes of vanilla, sweet almond, sandalwood, cedar, and amber". Nice...
*
Donna
by Lorenzo Villoresi (nose Lorenzo Villoresi): A musky rose with a nail products top note, it is strangely pleasant, although a little sour perhaps at times. The musky background is very fetching to me, if a little standard.
*
Energising Fragrance
by Shiseido (nose Claudette Bernavis): A fresh spice accord that manages to be uplifting and -yes- energising. It's quite nice!
*
Fire Opal
by DSH (nose Dawn Spencer Hurwitz): One is at a loss regarding the sheer choice of DSH oils and fragrances. Someone sent me this sample and it registered as a gently spicy affair worth of inclusion in this line-up.
*
Fraîche Badiane
by Maître Parfumer et Gantier: If you want a cool, bright summery scent to wear under azure skies, this is very pleasant. Like drinking cool lemonade while snacking on star anise-flavored cookies after a hot day in the countryside.
*
Iris Nobile
By Aqua di Parma: This citrusy iris is one of the most elegant around and if you're bored with irises smelling like carrots, you should try this one. The star anise gives just a hint of warmth. I love it!
*Jean Paul Gaultier
Classique
(nose Jacques Cavallier): Drenched in orange blossom of the synthetic variety that can become cloying, it is backed by copious vanilla and musks and it makes me wonder why it has been such a best seller all these years. It does have
a great advertising campaign
though, which is so witty as to render the contents of lesser importance to the eyes of the public.
*
Méchant Loup
by L'artisan (nose Bertraand Duchaufour): A woody oriental for men with the unusual heart of hazelnut, only it doesn't marry it to chocolate to get the perfect Nutella. Which is a shame, if you ask me...A spicy touch comes from star anise.
*
Navegar
by L'artisan (nose Olivia Giacobetti): A watery interpretation that doesn't go for the usual marine notes. Fresh and reminiscent of the high seas, I could wear this in summer. Notes: red pepper, ginger, lime, absolute rum, black pepper, incense, star anise, juniper, cedar wood, guaiac wood.
*
Rive Gauche pour homme
by YSL (nose Jacques Cavallier): Purpotedly "a warm blend of bergamot, star anise and rosemary, centered around a masculine heart of soothing lavender, geranium leaves, and clove bud, spiked with modern essences of vetiver, patchouli and Gaiac wood." Now that the feminine is not as I remember, I could make friends with this one, despite its whiff of cigarette smoke. Or is it because of it?
*
Un parfum d'ailleurs et fleurs
by The Different Company (nose Céline Ellena):
I had reviewed it among its sister scents
ending on the note that "the whole is inspired by a French style garden which if you know anything about gardening you will know is about submitting nature to man's will; although the moniker of the company is talking about an ode to the virginal purity and the tentative voluptuousness of nature". It's a pleasant citrusy floral with a subtle touch.
*
Very Irresistible
and
Very Irresistible Sensual
by Givenchy: For some reason I remain sorely unimpressed with the synthetic rosiness of both fragrances. It's good that the spiciness of star anise makes a brief appearence but does it suffice to save to day? The
Sensual
version adds strawberry with what seems like patchouli. I didn't need this and neither do you.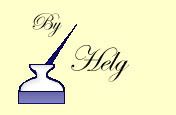 Painting Old Absinthe House (1933) by Guy Pène du Bois and Paris Rainy Days by Gustave Caillebotte, both courtesy of wikimedia commons. Pic of L'heure bleue ad through parfum de pub and of Mandragore bottle through Annick Goutal site.