Watch this wonderful commercial for the Lolita Lempicka fragrance I came across. Subtitled L'Eveil du Désir (the awakening of desire) it is centered around the sensual awakening of a young woman who enters an enchanted forest when the apple, fruit of sin and desire casts a spell on her with its fragrant message. I especially love the devious movement of the bottle, creeping up out of its own -seemingly- volition, like a poisonous vampiric little weed, entangling people in its wake in Jung-loaded imagery. Feast your eyes...


(uploaded by iccops)

Credits: Vincent Baguian/Bruno LeRoux (ouistiti.com)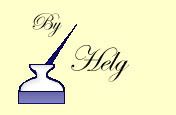 Please visit again tomorrow for an assesment of the year in scent in my style and I remind you to vote on the poll at the upper right hand column.