It's natural to think that in times of downsizing and economic difficulties for the vast majority of people in the western world via a domino-effect of the world economy, prices of goods should follow and adjust to demand and reduced affluence. Interestingly and somewhat perversely, the luxury market differentiates itself from the above mentioned syllogism in its agressive ~yet macroeconomically sane~ swift that seemingly raises prices to truly unatainable levels for most. The crux of the matter is why? What repurcussions is this creating? And where will it stop? In discussing this with online acquaintances, some of which happen to be investors, I came across interesting and eye-opening facts from which I deduct some conclusions concerning the marketing course that is being shaped.
The business headlines were rampant with pessimistic sounding news: Porsche sales skidding by 36%, Daimler sales sliding by 35%, Tiffany cutting forecast, as their post holiday sales declined by 21% and the luxe store Saks Fifth Avenue cutting jobs after facing a decline of their stock from $18 to $2.41 per share. So did Burberrys. "After a holiday season marked by steep discounting, the sector, whose clientele traditionally didn't worry about price, finds itself forced to redefine "luxury" while searching for ways to lure paying customers back into their stores." [
source
]. The quintessential American group of fragrances and cosmetics, the Lauder Group, cut forecast too, cutting 550million$ of costs by laying off people. And yet, right and left, I have been watching prices get raised in many items that are specifically attached to the point of focus of this very venue, ie.fine fragrance.
There were rumours by the end of last year that luxury brands would lower their prices, but so far nothing in that direction has materialized. Ironically, lowering the prices damages the prestige, the image, the very "unattainability" which is de iuro the very definition of luxury itself. During hardship people will specify their purchases geared by the very notion of prestige and what is perceived as quality, i.e. buying things that are not cheap but also do not lose their value long-term. Brands like Hermès or Chanel are sort of benefiting from this course, treating it to different effects: Whereas Chanel ~having the most recgnisable luxe brand on the planet~ is trying to handle both the wanna-be luxury participants crowding for its more mainstream products and the connoisseurs hankering after
the more arcane
,
Hermès
is playing it old-school, patrician
sang froid
(ie. not seen to be making an effort, although obviously nothing is left to chance). To wit: Their fourth-quarter revenues rose 6.2%, despite a 13% drop in Japan.[
source
] "The definition of luxury is going to evolve," said Saks Chief Executive Steve Sadove in an interview. "Consumers still want brands and luxury even though they may think of it differently. Anyone that says luxury is dead, they are wrong". Across the board, top-end retailers are trimming costs and inventory and launching initiatives aimed at drumming up business without resorting to profit-eroding discounts. A sense of urgency is evident, as the economic downturn that has been pinching the rest of the retail sector for months finally caught up with the premium end of the market. [
source
]
Yet the French luxury giant LVMH buoyed by strong performances from Parfums Christian Dior and perfumery chain Sephora, has flouted the global recession by posting full-year global sales
growth of 4%
and keeping profits despite everything. Which is the probable explanation and rationalisation of the
bombardment of launches
from their fragrance lion-share holder,
parfums Guerlain
, which we have been discussing here for some time now and which incidentally raised their prices of their boutique catalogue as of last week. But other players in the field aren't far behind as French beauty giant L'Oréal is set to open its first ever standalone combining two of its brands, the US-based Kiehl's and Japanese makeup artist and beauty brand Shu Uemura, in Strasbourg, France, this month. A new shop with rather upmarket brands? Who would have thought it a good move. And yet! Diptyque has been
issuing new products
and is set to raise their prices too. Certain American e-tailers of niche fragrances on the other hand have been cunningly raising their prices without much fanfare while all the while advertising sales to their numerous customers, when the parent company of Euro-origin has not raised their own prices to the same products!
Furthermore, there are subdivisions within the luxury beauty market that is knowing a growth instead of a downturn: "The beauty business may be suffering as a whole in the US and Europe, but the natural personal-care segment posted double-digit growth in both regions, according to new data from US market-research group Kline & Company" [
source
].
The question of how to price luxury items and the outlook for the sector sparked a lively debate among two top executives attending the Financo event, namely between Mickey Drexler, chief executive of J. Crew Group Inc and Neiman Marcus's Tansky. The latter defended his end of the market with these
words
: "We've been forced to compete on price and price alone, and we don't like it," he said. "It's essential that we as an industry find a way to put a stop to this. There remains a segment who wants finer things. Unique and special merchandising is still selling better than mundane things. We have to retrain our customers. We are trying to think outside of the box that's not price-driven." To that there are other sympathizers and accolytes: "I don't think people are going to stop aspiring," said Marty Wikstrom, non-executive director of Compagnie Financiere Richemont SA, a founding partner in Atelier Management LLC, which specializes in buying and developing luxury brands. And furthermore, it's spelled out for us by Terry Lundgren, chief executive of Macy's: "It's time to make sure you've got exciting inventory. Certainly industry inventory has to be in line with consumer demand. It's been out of whack for too long. There's too much sameness. You need to have merchandise harder to find and have it special." Trunk shows, designer appearences, pampering of good customers is following too to rekindle the buying desire bug.
So there in a nutshell you have the direction the market is going to in the following months or even next couple of years. It is only the more mid-market brands that will try to interject more affordable new products in their inventory to try to attract and retain spending from their core clientele so as not to lose them. (Low-end market is considered non applicable as the initial outlay doesn't seem that important from the point of view of the consumer). Don't expect cut-backs from your favourite luxury and the select niche brands which will survive unscathed, however; on the contrary do expect them to
raise
their prices and agressively demand your choice over other competitors' products by making their merchandise -and I quote- "hard to find" and "special"!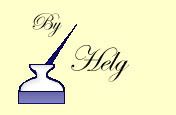 It's high time we bring the luxury market back to task and remind them the time-honoured economic
law of supply and demand
.