When one's name is Varvatos and they're Greek, the plot thickens and the Gods might accuse you of hubris if you dare produce something light and innocuous. "Varvatos" means well-endowed, smelling of raw sex in Greek and the anticipation for his masculine fragrance was laced with a dollop of humourous mirth on my side and a sense of the joke being on the English speaking world who would be rather shocked to have known the truth. Luckily the scent was quite good, succulent dates captured in a leather jacket's pocket, with an individualistic streak that differentiated the fragrance from comparable scents already in the market.
But whereas the men's offering went for kick, the women's product went for meek. In other words
John Varvatos for Women
went for the road of least resistance and contrary to the axiom that men are less likely to take chances with their fashion or fragrance choices, it's the women's side of the pool that has beginner's steps, never venturing to Olympic scale depths. I guess Varvatos is not a concept in step with feminine sensibilities when thought of in relation to their own scent.
The scent is classified as a floral chypre, belonging to the "modern" style declination of the genre, which eschews the perfume-y aspects of yore and the mossy depths of murky sensuality to invest fragrances with modern abstract tonalities; an effect most successful in the almost classic by now
Narciso For Her,
judging by its immense repurcussions to the field of feminine launches of the last 4 years.
John Varvatos for Women
was developed by perfumer Rodrigo Flores-Roux (DK
Black Cashmere
, DK
Wenge
, DK
Labdanum
, DK
Gold
, Clinique
Happy
, TF
Neroli Portofino
,
John Varvatos for men
) aiming to grab the demographic looking for a sexy attitude with feminine touches at a recognisable direction. In other words, nothing too daring, too strange or too opulent, although the lighthearted approach has its fans and as such is not to be trifled with. The official information wants the inspiration to have been Joyce, Varvatos' own wife, who has worked on the art direction of the fragrances, while the face of the advertisements is Louise Pederson, photographed by Alasdair Mclellan.
Smelling
John Varvatos for Women
I can't help not thinking it is one part re-issued
Rumeur
to two parts
Coco Mademoiselle
with an added fruity facet that doesn't add significant dialogue between the two parts, like neighbours living next door to each other barely lisping "g'day" when getting the dog out. The initial impression is of a descendant of the
Narciso
lineage (which the new
Rumeur
belongs to anyway) with the fresher, sharper aspects of almost champagne-like magnolia and white rose notes, while as it opens up its heart is suffused with fruity jellies of peach and mandarin that inject a girly aspect. After half an hour on skin, the resemblances with the clean patchouli, vanillic and white musks of
Coco Mademoiselle
are unmistakeable; and indeed how could it be different when 1 in 3 scents aiming at the mainstream feminine market utilize that base? Fans of the above mentioned fragrances might like the approach if they have caught the collector's bug. The flacon is actually very appealing, designed by Doug Lloyd of Pochet in a shade of dusty peachy pink like vintage underwear.
Notes for John Varvatos for Women
: aromatic grappa, Georgian apricot, Damascus plum, golden mandarin, rubrum lily, Indian mango blossom, Egyptian jasmine, Turkish rose, oakmoss, patchouli, tonka beans and wild honey
John Varvatos for Women
was exclusive to Saks Fifth Avenue before going into wider distribution and is available in 15 ml Parfum, 50 and 100 ml Eau de Parfum, and in matching body products.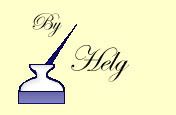 I have
one sample of the scent which will be given to one lucky reader
. State your interest in the comments.