Bergdorf Goodman, as well as Aedes, are now stocking the Paris exclusive Santal de Mysore by Serge Lutens and Christopher Seldrake for $200.00 a pop: the fragrance comes in the oblong 50ml/1.7oz bottles that normally carry the export line (and not the Parisian "bell" jars as depicted here)
and it is the season's "gift" of an exclusive having a limited distribution on US soil
Of course dollar for dollar, the price is much more advantageous if you get it in Paris (110 euros for 75ml) and you get to sip a demi-tasse at Café Flore in the process, but I thought reporting it would send a certain frisson of excitement through Lutens' fan base anyway!
Notes for Santal de Mysore include: cumin, hot spices, styrax, balsam, Siam benzoin and sandalwood.

Personally I rather think that the meeker, creamier Santal Blanc is the better sandalwood in the Lutens line and sandalwood as a note is problematic right now anyway, because of the infamous shortage due to it being an endangered species and the subsequent restriction on harvesting.
And it would have been assuredly more interesting if they released the painfully beautiful Tubéreuse Criminelle, the naughtily spicy, densely golden fruity El Attarine or the gloriously animalistic Musc Kublai Khan that evokes intimate pleasures. But there's always next time...

Related reading on Perfume Shrine: news on the latest Serge Lutens: Nuit de Cellophane and Lutens scents reviews.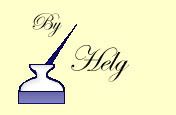 Pic through Les Salons du Palais Royal Shiseido.
Thanks to Polk/POL for the heads up!