We
had announced
some months ago that Naomi Watts will be fronting the new campaign for Thierry Mugler's iconic gourmand
Angel
. The line got renovated with new packaging, new advertising images and a boost in the body products out of which the Perfuming Cream is standing out as an exquisite substitute for the truly potent perfume in a new guise of blue-hued smoothness. The old version was almost perfect as it was so I was skeptical on how they could improve, but trying out the new sample surpassed my memories of the old one. Indeed it manages to aromatize the skin for hours on end and since it has lower sillage than a spray it is an excellent choice for those who love
Angel
but are afraid to impose that love to others around them. The makers have patented a new Intense Diffusion System (IDS) which supposedly diffuses the scent better on skin. My only gripe is that the new jar looks rather less friendly for travelling, as it is heavy and has stars in crystal relief all around.
The new commercial starring a star-struck Naomi Watts, directed by Bill Condon (of
Dreamgirls
fame), is airing just now. Although voluptuous was not the first adjective I associated Naomi Watts with despite my admiration for her acting chops which she has displayed in numerous films, I have to admit she did a very credible job ~OK apart from her pronuniation on the French Thierry Mugler name which remains...Anglo-Saxon in intonation. (It can be heard at the
the official website
). Her waist cinched into a Mugler corset and her long blond hair in dented retro waves she looks radiant and fairy-like.
Thierry Mugler himself seemed very convinced of Naomi's capacities (watch
a small interview segment here
) so who are we to disagree?
The magical atmosphere of catching a fallen star, like a retrogade into childhood wishes and dreams, is echoing the scent of
Angel
the fragrance with its fun-fair smells of chocolate, candied apples, cotton candy and sawdust.
I have always been interested from a cinematic point of view on how those commercials get created and so these storyboards for the new commercial with Naomi Watts as face of
Angel
have provided a much sought-after glimpse into the creative process.
You can visit
the new Angel website
for lots of info on the products and a look into the making of the new campaign. (choose "A new icon" and then from the drop-down menu choose "The making of" option. It will also give you a chance to hear Debussy's
Clair de Lune
as they were shooting scenes of the commercial)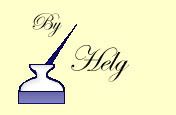 In the interests of full disclosure, I got sent the print material and a sample of the new Perfuming Cream as part of the Angel loyalty programme, which I am highly recommending if you buy an Angel product (there is a small pamphlet in the box which you get to fill in and mail).Clip uploaded by ThierryMuglerParfums on Youtube.