Whenever I smell
French Lime Blossom
by Jo Malone my mind reels back to my childhood; to days sprinkled with insouciance, eyes open at the crack of dawn filled with eager anticipation on what each new moment will bring, hope for happiness and belief in all that is good in the world. And now that I look back on it with the experience of some years on my back it seems like nothing turned out the way I expected although the result is not unsatisfactory; far from it. Yet the nostalgia which fills me on this grey day for the innocence of days bygone is shaping like an apparition in the steam of my cup filled with linden tea.
Lime tree, also known as "linden" ~or "tilleul" in French and "φλαμουριά/flamouria" in Greek~ produces blossoms like no other: they possess a childhood innocence in line with their soothing properties when infused into a pale-coloured yellow, tinged with jade,
tisane
. Its limpid sweetness, whether or not I am soaking a madeleine or not in it, brings to mind the Northern tales of this holy tree and the German lieder by Franz Schubert
Die Lindenbaum
(verse by
that great Hellenophile*
Wilhelm Müller) that my mother used to sing as a lullaby to me when I was but a little girl, her voice as melodious as that of
Nana Mouskouri singing in German
.
By the fountain, near the gate,
There stands a linden tree;
I have dreamt in its shadows
so many sweet dreams.
I carved on its bark
so many loving words;
I was always drawn to it,
whether in joy or in sorrow.
Today again I had to pass it
in the dead of night.
And even in the darkness
I had to close my eyes.
Its branches rustled
as if calling to me:
"Come here, to me, friend,
Here you will find your peace!"
The frigid wind blew
straight in my face,
my hat flew from my head,
I did not turn back.
Now I am many hours
away from that spot
and still I hear the rustling:
"There you would have found peace!"
*Γουλιέλμω Μύλλερ τω ποιητή των Ελληνικών ασμάτων, ο ευγνωμονών Ελληνικός λαός (the Greek epigram on Pentelic marble on the doorstep of his house, commissioned in 1927)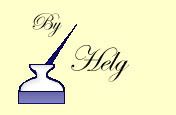 Clip of composer Mikis Theodorakis singing
Die Liendenbaum
in Greek at his concert at Rosa Luxemburgplatz (then part of East Berlin) in 1987, originally uploaded by Ulco64 on Youtube