Sometimes in order to feel pampered and special one needs a little indulgence to make us feel like we deserve a little something for ourselves. In the spirit of divulging some of my finds to inspire you I am listing some of the things that make me tick this autumn.
My biggest weakness is books: books of all sorts should line the walls of a vast old-British-style library decked in leathers and mahogany, like those shown in Merchant Ivory films ~it is my idea of heaven. It wouldn't hurt if this vision is accompanied by the nose-tingling smell of old parchment and pipe tobacco and the eerily minimalist, full of hidden emotion Richard-Robbins-penned
soundtrack of "Remains of the Day"
. Sometimes I am told by my entourage that I have masculine tastes in those things, but I laugh it off: why not?
The poetry of Reiner Maria Rilke is always a propos, but autumn introspection adds its own varnish of the untangible and the futile. I am picking up
this tome
.
On my bedstand is the just finished novel
"Their Most Serene Majesties"
(1961) by
modern Greek writer
Angelos Vlahos, a can't-put-down palimpsest of Byzantium intrigue and political back-stabbing during the era of
Comnène/Comnenid Dynasty
rulers (12th century AD). I am definitely re-reading this soon!
One of the books that escapes this somber and more serious mood is
"Oliver Finds His Way"
, a children's book written by Phyllis Root and beautifully illustrated by Christopher Denise. It's "only autumn" is the phrase that should resonate with all those who like the little bear lost in the woods find themselves trapped in everyday problems. Read
an informative review here
. Half the pleasure is of course leafing the books while slowly sipping my latest addiction:
Lapacho Orange tea
~an infusion of Lapacho tree bark peppered with orange, ginger, hibiscus and rose with a bittersweet aftertaste.
The autumnal melancholy of October will no doubt find me rewatching one of my favourite
Henry James' novel
adaptations on the silver screen: the intensely moving, yet exquisitely restrained
Wings of the Dove
from 1997 starring Elena Bonham Carter and Linus Roache. The Venetian canals seem to come alive in all their melancholy as a tangled web of love, trust and loyalty come into the wistful finale.
Fragrantly-speaking, I am putting on the front all the warmer scents in my collection with much rejoice, altough the default rainy weather scent remains
Mitsouko
, always. But several other little things take my mind off more complex compositions.
Blissoma
by Irie Star includes
aromatherapy soy candles
as a more ecological alternative to paraffin and I am overjoyed to see the option in a sanely-priced range. Two of those candles are eminently suitable for autumn and its two predominent moods and I am lighting them in succession in my living-room as we speak: the festive one that rolls as soon as Halloween and all the other celebrations come around; and the pensive, introspective one that comes with mist and cloudy skies that keep us indoors cuddled up with a good book.
Celebrate
includes notes of wild orange, clove, bay, sweet orange, and myrrh and the smell is uplifting, sweet, quite spicy and vibrant with the piquancy of pomanders and sweet resins melting in the fireplace.
Peace
on the other hand includes notes of cool frankincense, lavender, peppery elemi, palmarosa, and murmuring vetiver and delivers the serenity of mind that induces a state of meditation: sometimes when one gets home after a tiring day there's simply nothing better than having a bubble bath with some candles around and sipping a good Pinot Noir. Blissome also features
three Winter scents in perfume oils
that promise to take us further away into cold weather. They do sound like fun!
I knew
Pacifica Fragrances
from a friend who had generously gifted me with their
Nerola body butter
, which layered perfectly with my summery fragrances. But I was gratified to see that Pacifica has now come up with a collection of autumn Solid Fragrances to take in your purse or on travels when liquids are just too messy, too airport-inspection troublesome. The perfect solution! The little tins are adorable and small enough so as not to get bored with the scent, while the boxes are graphically excellent and bearing a witty quote.
My top choice of the ones I tried is
Madagascar Spice
, centered around one of my favourite notes: Spicy clove, predominately produced in Madagascar, is the overwhelming note in this scent. Sweet orange and just a small touch of black pepper sit atop, making a perfect combination that recalls a pomander or traditional Middle East delicasies. Not surprising: Once a coveted aphrodisiac clove began its perfumery career in early Arab perfumes. The tree is thought to have originated in the Moluccas of Indonesia where it grew till the Dutch conquest of the East Indies in wild proliferation. The Dutch however uprooted a majority of wild clove trees in order to monopolize the production of cloves but in an act of divine retribution seeds were later stolen from the Dutch-controlled groves and planted in the regions of Zanzibar and Madagascar. I am keeping the yummy solid in my purse for touch-ups and layering over my spicy, warm fragrances.
Spanish Amber
is also scrumptious and completely in tune for autumn, when the crunch of leaves underfoot beckons you to compliment your cashmere sweaters with an equally tactile fragrance. A warming blend with resinous amber notes at its heart, rosy geranium and woody sandalwood in the middle, while citrusy bergamot and elemi provide the vivid start. It's an amber blend that also comes as a soap, the smell of which reminds me of
Ambre Sultan
; the perfect alternative for people who can't do the former in perfume form. There is currently a 20% off offer on the
Tibetan Mountain Temple
line. Vetiver and Indonesian patchouli are blended with complimentary notes of violet, wood, roots, and soil, as well as the surprising tang of fgrapefruit in the top and the effect of cool and warm is intriguing: it's a little strange and unusual incense for my sensibilities, although I realise that its bouquet would be in tune to the Buddhists among us.
My nails will see a good lacquering of darker colours. I like this
Chanel
nail varnish:
Fantastique
. A berry that seems to have a light of its own, very pretty and unmatronly.
Good ole'
Mavala of Switzerland
iwith their excellent quality nail polishes will be handy too. My summer staple of bright, pop-red
Los Angeles
for my tootsies will give way to the brownish-berry of
New Delhi
and the elegant light greyish mauve-y hue of
Via Venetto
on my fingertips (bear in mind the colours are more vibrant in real life than on the screen). The great thing about
Mavala
is they come in very small cute bottles so they never have the time to dry up and one coat is more than enough for opaque and lustruous colour that lasts for days.
And my lips will get the
Guerlain
treatment with a nude that actually looks good and not "dead" because of its rosey undertones:
Envie de Beige (#540)
from their vast Kiss Kiss lipstick collection, looks darker and more matte in the tube but goes on creamy and semi-opaque. The perfect accompaniment to smokey-grey and plum eyes!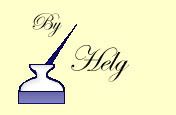 Forest pic by Tani Shepitkoat photoforum.ru Manuscript "The Last Judgement", folio 51v, Gospel Book, c. 1050-75 via
www.oud.edu
.Pics of Blissoma and Pacifica items through their websites, of Guerlain lipstick courtesy of LuciaFi/Flickr, of Chanel Fantastique via handbag.com.