Laura Mercier has a UK-only limited edition fragrance for women coming to the US, available at Nordstorm for 4 days only. It's
Nuit Enchantées
(=Enchanted Nights), inspired by the One Thousand and One Nights tale and tagged as "the perfect sensual scent for evening". Designed by James Krivda it belongs to the oriental olfactive family.
Most Nordstrom stores are only getting ten bottles or so. That's because it was produced in only 3000 bottles, so you might want to be quick!
Availability September 17-20 in the 75$ price range for 50ml of Eau de Parfum concentration.
Notes include tuberose, mocha, mace, cardamom, mandarin, ginger, rose, cedar leaf amber, patchouli, sandalwood.
Initial impressions talk about an addictive, warm, spicy fragrance with an autumnal air about it.
Shopping tip: Robyn, the Laura Mercier representative at Nordstrom can be reached at 314.255.2000 extension 1064. According to her she had 7 bottles and she has just gotten the tester in.
The fragrance can also be purchased in the UK of course, at Harrods, Selfridges and Harvey Nichols.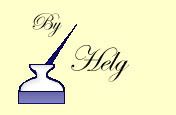 Thanks to chimpyblue05 on MUA for bringing the news to my attention.
Some info and pic via
Vogue.co.uk
and Fragrantica.