Congrats to Raphaella Brescia Barkley, Editor in Chief of the Sniffapalooza Magazine, for scoring: the online magazine that emerged out of the Snifapalooza NYC event has been going from strength to strength lately and has found its audience, among them people from the industry. According to the latest newsletter:
"Just one of the most famous perfumers of our time, MICHEL ROUDNITSKA has signed the Sniffapalooza Magazine Guest Book.
Mandy Aftel also signed last week-a double honor from two completely different artists".
To view, click
on the Sniffapalooza link
and scroll to bottom of main page. Click on "view entries".
Special congratulations also to Michelyn Camen for the series of Fragrance & the Arts, a fun approach to fragrance reviewing.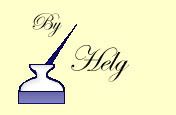 Logo pic courtesy of Sniffapalooza