In case you're the type of person who is tidy and organised and makes lists of things to sample, get your pen and notebook or your spreadsheet and mouse and jolt down this: the new
Vetiver
(still unnamed)
by Andy Tauer
. And if not, do make an effort regardless. I am telling you, this is not to be missed! Although this is not supposed to be a full review, I just couldn't resist the temptation to give you a first glimpse into how it smells. It's peppery, bracing and rich head-on, with a complementary, bitter hesperidic note that segues on to a green accord and an underlying discreet sweetness that doesn't divert from the main character: the deep vetiver. It lasts for hours on skin and is very sexy!
The sample was a pre-sniff of the upcoming
Vetiver
fragrance which I was lucky to receive in Andy's "3 years perfume blogging"
sample giveaway
(amazing how time flies, isn't it?). It is a fragrance built around vetiver from Java, with fresh grapefruit, lots of black pepper and green clary notes in the head. Lily of the valley contrasts the dark vetiver and crisp Cedar wood, leading over to a soft ambergris base with hints of Tonka beans and cistus.
Vetiver is in itself a wonderful material for perfumery and I hope to be able at some point to devote more time to it on these pages. And even though the niche market is rather crowded with things "vetiver this" and "vetiver that", this new fragrance has its own deserved place. It seems men perfumers often excel in producing what they themselves would wear and this is such a case (I can picture Tauer sporting this wonderfully), which echoes beautifully the legend of Jean Paul Guerlain creating his
Vetiver
for himself. Or so the story goes...
In any case although
Vetiver
by Guerlain has been going citruisier and citruisier and lighter in later years, Tauer's reverts us to the essence of the tangly root with a richness that was hinted at the vintage Guerlain but never fully explored. It will be interesting to further test Tauer's take alongside Vero Kern's amazing leathery
Onda
and
Vetiver Extraordinaire
by Malle, which both also take vetiver to extremis.
Andy will launch it October 2008 and I am already alotting a budget for it, for myself and my loved one.
He is also working on a Lily of the Valley scent and a Chypre Rose, of whose developments he often speaks on
his blog
, so we're in for surprises in the future.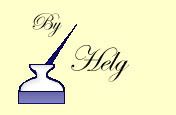 Pic from early flyer on Tauer's blog, somewhat manipulated by me.