Announcing the online debut of The Posh Peasantfor the ultimate fragrance experience.
The Posh Peasant becomes a new online perfume "web-tique" specializing in both niche perfume lines and handmade decanted perfumes. The niche perfume lines available at The Posh Peasant are chosen because they contain the finest ingredients, are exquisite and unusual. The vast array of decanted perfumes are among the finest and most sought after in the world. Most of the decanted perfumes are difficult to find or quite expensive if you were to buy a full bottle.
You can click to find out more:
The Posh Peasant
The mission of the Posh Peasant is to offer the most exclusive, rare & hard-to-find perfumes together on one web-tique for perfume mavens everywhere to enjoy. We will also provide the purest hand-decanted perfumes at affordable prices so that our clientele can experience more fragrances at less cost. This is what makes The Posh Peasant the ultimage fragrance experience, you can purchase the finest niche perfume lines in addition to sampling an enourmous selection of hand-decanted perfumes.
Abigail Levin, OwnerThe Posh PeasantP.O. Box 7522Princeton, NJ 08543
Contact email:
abigail@theposhpeasant.com
Five more niche perfume lines will be added within the next 2 weeks; Dawn Spencer Hurwitz perfumes, Sonoma Scent Studio, Mandrake Apothecary Michael Storer Perfumes and Possets Perfumes. The niche perfume section will continue to grow so do come back and visit often in the next few weeks!
The Posh Peasant is delighted to bring the beauty of scent to you. We are also happy to bring the beauty of assistance to those in need by donating a portion of our proceeds to these two important charities:
Rape, Abuse & Incest National Network (RAINN) and
The Society for the Prevention of Cruelty to Animals (SPCA)
Please find the very interesting intro on how Abigail became interested in this service here.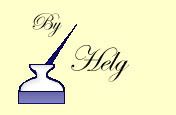 Pic courtesy of The Posh Peasant