With Marian Bendeth, a conjurer of fragrances, who with sleight of hand and knowledgable intelligence guides us through the opaque landscapes of perfumery into the light of a moment of Eureka.
She reveals her associations with different fragrances for Perfume Shrine, like a puzzle of
synaesthetic
pieces which fall perfectly into place.
"For me, each and every scent that my nose encounters may be envisioned either as a piece of art, music, gemstone, style of dance, graphic, setting, country, fabric, shape, colour, person, character or environment. It is not easy to put in words, because it is instinctive to me but I will try to give a few examples: (I may not wear some of these particular scents but this is where they take me…)
Climat
by Lancome is a Matisse water colour of a sedate Wedgewood-blue sea and sky.
Lonestar Memories
by Andy Tauer is a Sioux Tribe camped out at the foot of the Grand Canyon, using hickory smoke to BBQ that day's hunt.

Rossy de Palma by Etat Libre d'Orange is a Diva's darkened dressing room filled to the brim with hundreds of long-stemmed red roses and amber candles to light and lift the aroma, like a garland into the air.

Sycomore by Chanel is a perforated flat wooden cedar block with holes where Walnuts and long grasses protrude through. Growing on the base of the block are warm mosses and wet earth.

Chloe is a round yellow powder puff with feathers.

Un Jardin apres la Mousson by Hermes, is an Indian immigrant fondly remembering their home by a silty brown river on a hot day, now living in a cold climate.

Lime Basil and Mandarin is a stick that splinters at the top.

First by Van Cleef and Arpels - a Mozart symphony performed in St. Petersberg.

Bois de Paradis, Del Rae is Gauguin in Tahiti at dusk.

Ralph Rocks is 60's tangerine, red and purple psychedelic drugs.



24 Faubourg, Hermes is Beige kid leather gloves with a small brass belt clasp.

Vent Vert, Balmain is a Willow tree built on top of wet reeds. Lemons are scattered about. A rose garden is in bloom beyond as a hot wind blows through.
Mark Birley is brown, stony and equine, circa 1910.

Cruel Intentions, By Kilian are the black shadows in a Romanian forest.

Flowerbomb, Victor and Rolf is Mexican Fiestaware.

Eternity for Her is an aluminium monolith.

Chanel No. 22 is Swan Lake.

Femme by Rochas is a fur stole.

Chrome is the boardwalk in Almalfi against the Meditteranean.

Le Baiser du Dragon is an ancient Persian red and black carpet with black laquer accents".

Marian Bendeth
Global Fragrance Expert
Sixth Scents


And you, what are your associations with your own memorable fragrances?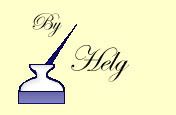 Artwork by Henri Matisse
Polynesia,The Sea
(1946) Gouache on paper cut-out, courtesy of abcgallery.
Pic of Grand Canyon courtesy of nps.gov
Pucci square scarf courtesy of style.com
Clip of
Pas d'action
between Odette & Siegfried from
Swan Lake -
my most favourite part in the ballet
-
played by Gillian Murphy & Angel Corella with the American Ballet Theatre, originally uploaded by MyDiorella on Youtube.