The
New York Post
has a very intriguing snippet regarding perfume use, containing two quotes from people famous for their perfume lines: Chanel and Guerlain.
Coco Chanel once said that "it was the height of arrogance for a woman to think that she smelled good enough to go out without perfume", while Jean Paul Guerlain has been known to say "you can put all the perfume you want on a smelly beggar but it will not conceal his odor and it will also spoil the perfume."
Excuse me, are we on serious mode now?
Because I find nothing wrong with a clean woman's scent which doesn't need adornment if she and her partner do not wish to go that route. But that wouldn't help the perfume business along, would it? I guess it is the same thing as with makeup: we have been so much conditioned to believe that a naked face is so shockingly
nude
that we feel the masochistic need to plaster on various unguents in a futile attempt to conform to someone else's standards. And this is no mere feministic parlance, because
The Beauty Myth by Naomi Wolf
is rather old news by now (although still quite true!). It's nice to play charades and reveal facets of oneself through the use of artificial means, but let's admit it as such: a game; not a necessity!
And considering the poor beggar: what cruel soul would offer perfume in lieu of a decent bath and clean clothes? Makes you think of
American Psycho
somehow...
Is it certain we're not in
Pygmalion-mode?
I was a bit flustered there for a second, not sure if
Eliza Doolitle
had been offered perfume in that attempt to conceal her humble origins, posing as to the manor born. And on top of that the audacity of spoiling a perfectly good perfume by putting it on a low-class
amoebidae
form of life...Mon Dieu! The nerve!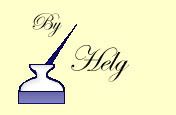 Pic courtesy of Athinorama, with apologies to the -I am sure- innocent bearded man who is certainly not a beggar. But it might look like one to Jean Paul.