I consider myself rather cynical at times, although idealism is not lacking in my psyche. But coming from an old civilization who has gone through just about anything on god's green earth, I thought I had seen it and heard it all; at least by osmosis, through tales of elders. How wrong was I! Apparently in the perfumery stakes I am but a mere novice who has not really thought of the potential of raw animal power in concentrated form!
The first time this new perfume came to my ears I thought it was a spoof. The second mention rang bells of pseudo-intellectualism. I hadn't hit the links to see that it is an actual product for sale. Perfume Shrine in its eternal quest for pure journalism had to investigate.
I soon found out
others
had similar reactions to mine. And
people on the street
had even more spontaneous reactions.
The perversely fascinating concept is hiding
on this site
. Enter at your own peril!
Tom Ford has nothing on this one!
The fact that the company is based in Cologne, the town of the famous Eau de Cologne which gave its name to the whole bunch of aromatics is just proof that God does have a sense of humour after all...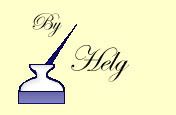 Pic courtesy of Athinorama. No real animals were harmed during this photoshoot.