LusciousCargo.com sent an email about changes to the
Diptyque
line they are carrying. Among the good news of introducing
new products
, such as the new Eau de Toilette scents (
L'eau de l'eau, L'eau de Neroli, L'eau des Hersperides
, all by nose Olivier Pecheux), there is the sad information of the house's
discontinuing
several of their beloved products. To stop producing something one loves is always a sad move and more so for this beloved niche house that dates back to 1961, and has kept me company for so long, either with their scents or their wonderful candles.
The
Diptyque site
is also under renovation, which means major changes are about to be made. Let's hope for the better.
From the Luscious Cargo email:

"Diptyque are introducing several new products this year, the first of them being three new Eau de Toilettes. On the not-so-pleasant front, the house has removed several categories from production. You will find complete details on our website but a few of the more panic-inducing include the elimination of: the 200ml scents (across the board), the Hair/Body Wash, many many candles, and the following EDTs (in both sizes): L'Autre, Eau d'Elide, Opôné, L'Eau Trois, Virgilio.
Read it and weep..."
I am sighing...Are you?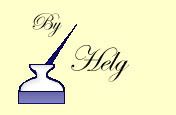 Pic courtesy of Diptyque