The New York Times perfume critic and writer of two books in the fragrance world (
The Emperor of Scent
and
The Perfect Scent
) has been organising scent dinners in New York City.
Those who have attended
have been enchanted with the experience! After all, readers of Perfume Shrine had a chance to see how congenial Chandler really is
in his interview to us
.
Now readers in Europe have a chance to meet up with him and book a place for his "scent dinners" which combine culinary pleasure with olfactory escapades of the perfumed kind!
Context Travel is the boutique tour shop that created those special guided tours. Founded by National Geographic writer Paul Bennett and Lani Bevacqua, Context is a network of English-speaking scholars and professionals —including art historians, writers, architects, and gastronomes— who organize and lead didactic walking seminars in seven cities: Paris, New York, London, Rome, Naples, Florence, Paris, and Venice. In May 2007, Travel + Leisure named Context one of the top European tour companies for its innovative approach to travel and the depth of its programs. To learn more about Context visit
contexttravel.com
Paris, Rome and Florence are the cities that will be featured this summer: June 5 for Paris (full scent dinner), June 10 for Rome (perfume lecture with food and wine) and June 11 for Florence (full scent dinner).
SCENT DINNERS EXPLORE PERFUME IN PARIS, FLORENCE, AND ROME
Context, the network of scholars and other experts who lead walking tours of major world cities, will host a series of "scent dinners" with noted perfume critic Chandler Burr as part of their "Out of Context" series of site-visits, lectures, and special programs. Combining taste and smell with a fascinating discussion of perfume history, chemistry, and politics, the events will explore the intoxicating relationship between some of the world's greatest scents and some of her greatest cities."Chandler Burr has the uncanny ability to unfold something as seemingly silly and ephemeral as perfume in such a way that you see the complexity of human endeavor and aspiration" says Context founder Paul Bennett. "We're thrilled to have him join our network and apply his unique lens to understanding and appreciating some of the greatest cities in the world.
The series begins on June 5 in Paris, with a dinner organized inconjunction with the historic Left Bank restaurant,
Laperouse
. Working with chef Samuel Benne, Burr will design a gastronomic and olfactory experience that explores the intimate relationship between Paris and the perfumes it has created —arguably the best and most important perfumes in history.
This will be followed by a second event in Rome on June 10, at the enoteca
Casa Bleve
, located in part of the ancient bath complex of Agrippa, where Burr will look at perfumes that evoke the Italian landscape.
And, finally, the series concludes with a special event at the
Palazzo Tornabuoni
in Florence on June 11.
Each evening begins with a discussion of perfume, its history and aesthetics. Burr introduces the fundamental idea that perfumes, like architecture, or a chair, or a dress, are designed and thus can be analyzed and broken down into their constituent parts. Working with a category of perfumes known as culinary/gourmand perfumes —that is, perfumes that are made from such edible sources as spices, herbs, fruit, chocolates a nd teas— Burr then begins deconstructing certain perfumes for the group, passing around samples of the perfume itself or its component parts to allow participants to "rebuild" the perfume themselves. For example, Burr might explain how Thierry Mugler's megahit
Angel
was designed to evoke an amusement park, and then pass around the molecul ethyl maltol, which is what one tastes and smells when eating cotton candy. In the Paris and Florence events, each perfume will be coupled to a dish designed by the chef in a way that expounds on these themes and ideas, allowing the participants to more fully understand the total olfactory and gastronomic structure of what they're sampling.
The events are programmed as part of Context's "Out of Context"series. This is a series of special lectures, site-visits, and thematic dinners that explore the great cities of the world in new andinventive ways. The series runs through the spring and summer, and again in the fall and winter.
Chandler Burr is The New York Times' perfume critic and author of several books. His latest is
The Perfect Scent: A year inside the fragrance industry in Paris and New York
)(Henry Holt, January 2008). He speaks around the world on scent and perfume and hosts interactive masterclasses in gourmand scents.
To book your own seat, contact:
Paul Bennett, +1 888-467-1986, +3906 482 0911, or paul@contexttravel.com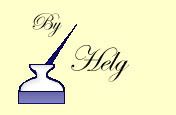 Pic from
Angelina
, 226 Rue de Rivoli, 75001 Paris