Korres, the famous Greek brand of skincare and cosmetics, had tentatively explored the world of fragrance with their body waters, a line of light eaux for after showering refreshment accompanying their bath-products line, in such scents as the Amaretto-echoing Bitter Almond, the piquantly astrigent Basil Lemon and the austerely sonorous Cedar (the latter highly recommended, by the way!).
Now they're issuing
a trio of more traditional Eaux de Toilette
, destined to be proper fragrances rather than soli-nuanced scented waters and with greater tenacity ~a complaint that some people had with some of the previous Body Waters. The new line of fragrances is comprised by:
RoseWood/Blackcurrant/Cyclamen
for women,
Saffron Amber/Agarwood/Cardamom
for men and
Pepper Jasmine/Gaiac Wood/Passion Fruit
for both sexes, to be shared.
I like to think that if I like the men's one (sounds like it comprises at least two of my favourite notes!), I could borrow it too! *wink, wink*
Korres is a Greek company with roots in the first homeopathic pharmacy of Athens. Naturally derived, top quality active ingredients, clinically tested for effectiveness are used, "aiming in the creation of natural, beneficial and safe products for skin, hair and body which however are also a sensory pleasure to use".
Following the policies of the company on matters of eco-consciousness and minimizing allergy risks, the new trio of Eaux de Toilette are phthalate-free and PCM-Compound Free.
The new Eaux de Toilette have just launched in Greece with plans to bring them out in the international market later on.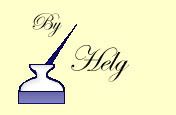 Pic of Korres family via Beautyworks.