"Plants that wake when others sleep. Timid jasmine buds that keep their fragrance to themselves all day, but when the sunlight dies away let the delicious secret out to every breeze that roams about." It is in those enraptured words that Thomas More spoke of jasmine, the king of flowers, the narcotic essence emitted under the cloak of night seizing the senses and the imagination. For me it is the blossom of utter surrender, the very essence of feminity. It was not accidental that I devoted the
Jasmine Series
to an in-depth appreciation of this small white flower. Jasmine is the memory of summer evenings in the Mediterranean under a lush trellis, its sweetly intense, heady aroma putting a spell on me, filling the air with longing and the deep yet melancholic satiation that comes from realising that this is our one and only life and there won't be another...
We had announced
the opening of Jitterbug Perfume Parlours by Opus Oils some time ago and it has indeed opened its doors a few days ago. Their Signature Fragrance is "Jitterbug" and if you are even marginally interested in jasmine, it is a must-try. At first I was rather sceptical: could an oil blend really capture jasmine the way I know it from the quality essential oils I collect and alternatively the jasmine fragrances I adore such as the indolic
A la Nuit
, the purple-hued
Sarrasins
with its civet whiff, the individual, spicy
Jasmin de Nuit
or the Venus flytrap that circulates under the name
Jasmin Full by Montale
? Yet,
Jitterbug,
without being as animalic as the above, weaves its own sweet web of seduction.
Lush, full-bodied, with the sweet interlay of what reminds me of exotic ylang ylang and a round sweetish finish of the gingerbread goodness of sandalwood, it is predomintantly about the king of flowers: jasmine in its heady glory.
"Jitterbug" the name can be used as a noun to refer to a
swing
dancer or various types of swing dances but also as a verb to refer to a dancer of swing. It comes from an early 20th-century slang term used to describe alcoholics who suffered from the "jitters". Cab Calloway's 1935 lyrics to "Call of the Jitter Bug" clearly demonstrate the association between the word jitterbug and the consumption of alcohol.
Kedra Hart, the perfumer responsible for the Opus Oils fragrances, must have been inspired by concepts of euphoric consumption of heady liquor that puts your mind in a spin and excites passions, but also of the novel by Tim Robbins
Jitterbug Perfume
in which jasmine plays an essential part in the creation of a perfume fit for the bucolic (and animalistic goat-shaped) Greek god Pan. Whatever it was, it made for a successful fragrance.
Jitterbug
perfume, a rejoice for jasmine lovers, includes
notes
of jasmine, honeysuckle, lemon essence, orange blossom, beach found ambergris, blond tobacco and sandalwood.
The sample I got was in oil form (essences mixed in fractionated coconut oil) which lasts rather well and has average projection ~certainly better than most oils. It also doesn't stain which is a plus. Although I am not generally an oils type (I prefer the refreshing "swoosh" of a sprayer) oil lovers should definitely give it a try! It also comes as an Eau de Parfum spray which is tempting me as we speak for autumn and winter days when I want to recapture that summer evenings feeling.
Jitterbug
is available online at
OpusOils.com
(click the picture under the "new release Jitterbug" on the home page),
JitterbugPerfumeParlour.com
or at Opus Oils' Jitterbug Perfume Parlour located at 4959 Hollywood Blvd. Hollywood, CA 90027.
The signature fragrance retails for $30 - $120 & comes in various sizes: 1 Dram airport travel size roll-on, 0.5oz/15ml roll-on, 1oz/30ml & 2oz/60ml Eau de Parfum sprays, 3.3oz Bath & Body Oil, 6.7oz Body Lotion, 8.5oz Dead Sea Bath Salts & 8.5oz Body Butter.
Just because I was so pleasantly surprised by
Jitterbug
, I plan to review some of the other naughtily-named lines (Burlesque, Fetish, Absinthe) of fragrances by Opus Oils very soon!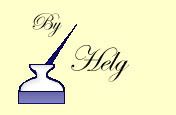 Clip of Nina Simore singing Screaming Jay Hawking's hit "I put a spell on you" originally uploaded by Jamyginga on Youtube. There is also an interesting (and totally different) interpretation by Marilyn Manson too:
click here to listen!
Pic of Eva Green courtesy of
Makeherup
.