In this recent discovery of Chanel commercials we spanned the spectrum from
the surreal
to the
atmospherically descriptive
and it's now time to come to the anthropologically evolutionary.
Without spoiling much of the fun of watching the
Chanel Allure
commercial unfold: Does the lost link still exert its powerful hold on hominids? This is a popular theory, if only because it makes for greater sales of fragrance. And subliminally we would all like to believe that subtle, invisible touches play a major part in human interaction. Wouldn't it be magnificently practical, unscrupulously cunning and efficiently manipulative to be able to rely on smells to produce the desired effect? Imagine the possibilities: attract those we desire, repel those we despise, batress our persona when talking to bosses and less-liked authority figures, invoke respect and then shed the cool facade before it becomes aloof, excite passions and then reliquinsh them when satiated or bored with the simple shoosh of an atomiser...Wouldn't it be something!
On the other hand is the sensitivity to smells and the desire to act upon them tied to neoevolutionary anthropology, attributing specific evolutionary features to specific cultures? Another issue that has its own little enigmas attached provoking heated debate along the nature or nurture dilemma.
And is this evolution strictly misandrous, since
the evolution of women is sadly misrepresented
, even in scientific circles?
Whichever of those issues applies, this is still a profoundly interesting commercial. Not to be missed!
*It appears to be a legitimate commercial. Interested to hear if anyone of you has seen it broadcast.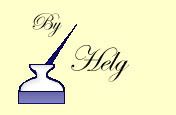 Clip originally uploaded by allaboutnemo on youtube