Kenzo is fond of flowers and thus in an unexpected twist he bases his latest fragrance for men on their image. Specifically he has envisioned the abstract
tulipe sauvage:
wild tulip, which Olivier Polge has materialised into
Kenzo Power
, a fragrance that encompasses the notes of bergamot, coriander, cardamom and cedarwood in a fresh woody composition which incarnates the new man according to Kenzo.
Power
rhymes brilliantly with
Flower
, the bestseller for women by Kenzo, which also focuses on an imaginary vision of a flower: poppy, this time. Flowers for men have seen a resurgence lately, after the gignatic flop of Incense by Givenchy which attempted to break the mould and offer just that: a floral for men. The rise of metrosexuals however signals a new lease for life for this genre and already
Farhenheit 32
and
Fleur du Mâle
with their abstract synthetic orange blossom, as well as
Dior Homme
with its rooty iris by the same nose as
Power
, have paved the path for a braver stance on the masculine-aimed shelves of the average department store.
Power
doesn't sound too flowery, admitedly, but they promise a concept of assured power, masculinity and poetry as well, encased in a metal bottle that is inspired by the Japanese Saké bottles. First impressions talk about an overdose of spices for the fresh, biting effect, a powdery feel reminiscent of Dior Homme, aldehydic accents like
Farhenheit32
and a salty aftertaste. It sounds like it should be an eminently fit to be shared between the sexes fragrance! Ladies take note!
We can but wait: the new fragrance comes out in 20 August in an Eau de Toilette spray 60 ml retailing for 53 €.
In the meantime I am leaving you with the artsy Japanese make-up and look of the
Flower
by Kenzo commercial from a few years ago.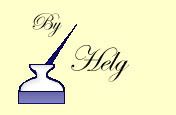 Info and pic (photo Patrick Guedj for Kenzo) via aufeminin.com. Clip originally uploaded by SmokeyEye87 on Youtube