Walking under a lightly tinted oriental umbrella fit for the hot sun, but also the sudden shower of the tropics, I find myself savoring the sights and smells of exotic Singapore again as I reminiscence. Besides the lush vegetation, olfactory stimuli exist in other venues as well.
One of the best ways to get to know a culture is through its cuisine. Singapore's cuisine seems to have been a fusion of other cultural influences long before fusion became the "in" word it has since become. Encompassing elements of Chinese, Indian and Malayan gastronomy it is as rich and fragrant as the wildest imagination could fathom. Tamarind, turmeric and heavy smelling ghee (a class of clarified butter) feature heavily as does
sampal
, a common chili-based accompaniment to most foods. Fragrances such as
Black XS for Her
or
John Varvatos
have taken elements of that rich spicy tradition of Asia and wouldn't be too out of place in this subtext.
The aroma of spices is evident in such dishes as Char siew rice (chā shāo fàn) and Char siew noodles (chā shāo miàn), a Cantonese-inspired dish of rice or noodles served with barbecued pork in a thick sauce. Satay bee hoon, thin rice vermicelli, is served with spicy satay sauce of crushed peanuts. Kare Kare is a Philippine-inspired dish of oxtail, similarly stewed in peanut sauce. Oyster omelet, combines the fishy, iodine odor of oysters with coriander leaves. Spicy kangkung, a dish of leafy green vegetables is fried in sambal, imparting a biting hot tang that excites the tongue's buds.
The fruit selection is both amazing and surprising in its variety and fragrant goodness. Atis, the Philippine word for Cherimoya, are to quote Mark Twain "the most delicious fruit known to men." Mangos are a breed apart from what you get in the West. If your idea of a mango is the green, unripe one in the refreshing
Un Jardin sur le Nil
by Hermes (which smells more like a wounded grapefruit), you are in for a welcome surprise: the deep apricot color, sweetness and yumminess of aroma in mangos of tropical southeastern Asia is a feast for all the senses. To the other end of the spectrum, in the heavier oriental category, a complex mix of the spices and fruits of the southeastern Asia is encaptured in
Jungle L'elephant
by Kenzo.
Kalamansi (citrus micracarpa) can also be found in Singapore, a small citrus fruit, often called sour lime, with which description it'd be hard to argue after one tongue-curling taste of the juice. Cold, served in cocktails, it imparts a zesty, tart and sweet aroma with shades of grapefruit and tangerine that is totally refreshing amidst the monsoon steam.
The desserts range from the interesting ice cream flavors like corn, cheese and ube (the Philippine word for taro) to halo-halo (pronounced hah-low hah-low), crushed ice with corn and fruit and jelly and
Bubur cha cha
,
yam
and sweet potato cubes served in coconut milk and
sago
, served hot or cold. Red rubies, a Thai-inspired dessert, is made by boiling water-chestnuts covered in rice flour and red food coloring, served over shaved ice, rose syrup and evaporated milk. The latter is sometimes referred to as "mock pomegranate", since the chestnut pieces bear a resemblance to the pomegranate seeds.
Magical Moon
by Hanae Mori includes coconut, milky lactonic notes and rose in a fragrance that reminds me a bit of this particular dessert.
After an orgiastic feast that leaves you a bit too full for comfort, seeking comfort of the soul is where your weary but satisfied feet take you. Singapore offers temples of Hinduist, Buddhist and Taoist credo and even Muslim mosques to cater for its cosmopolitan citizenship. Yueh Hai Ching temple and Thian Hock Keng temple are well known placed amidst the central part of the city. In front of the antique stores, a laughing Buddha is sitting to whom people clamor, to rub his belly and drop coins into the slot over his navel for good luck and karma.
In the relative quiet of the Hindu temple, full of the fragrant smell of what seems like Nag Champa incense and illuminated by numerous small candles under the enshrined deities decorated with flowers, one of the caretakers invites us to see the idol up close; he cups a metal bowl over our heads and gives us herbal leaves to chew on as well as red powder. The latter is used to mark a woman's forehead.
In comparison the Buddhist temple is packed with people kneeling in prayer, chanting from dog-eared books and burning incense sticks which produce a thick smoke of what would be olfactory heaven if they had stuck to the alloted three sticks per burning, incidentally the lucky number for this. The smell of the temple overall reminds me of the peculiarly wonderful mix in L'artisan's
Timbuktu
: one part incense to two parts living, breathing beings. People in their desire to please the divine universe, bowing their heads in supplication, have grabbed handfuls of sticks, their tips smoldering into ash which falls on their hands and on their clothes in fleeting moments of pain. I try to imagine what they're praying for and fail: surely everyone is different and they have their own worries to think about, much different than what I contemplate myself.
The mystical atmosphere of the temples will accompany me on the long, long flight home as I already long for visiting once again.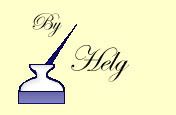 Pic of Wakm Hai Cheng Bio temple and Trishaws courtesy of Worldisround.com. Ati/Cherimoya pic courtesy of Wikipedia