Among the many press releases that arrive at Perfume Shrine's inbox some make us pause and a few even Google up a name. The latest from Opus Oils had the latter effect: a new fragrance built upon Gretchen Bonaduce. Who the hell is Gretchen Bonaduce (nee Hilmer) was the immediate aporia tormenting our brain. Google to the rescue: it appears she is the ex-wife of "Dante Daniel "Danny" Bonaduce, an American radio/television personality, comedian and former child actor who became known as an adult for his tumultuous personal life" (per Wikipedia).
Up to now, quite interesting if only for the reflected value of someone through their associations. Nevertheless Gretchen went on from there to become a TV personality in her own right, a musician singing with the L.A. based 'Muddflaps' (alongside Chris Doohan) and recently formed a new band called, Ankhesenamun (in case you are wondering, that is the name of King Tut's wife). And of top of that she is the designer of a fashion line, Bonaduce Fashion and is currently working on launching her elegant upscale line, Countess Couture. After years of being admired for her innovative style, Gretchen has finally decided to make her clothing available to fans, it seems.
But the fragrance also poses another angle. It's named "An Unearthly Beauty?" With a questionmark, yes. Unusual, isn't it? They're teasing us into questioning it.
And on top of that the fragrance supposedly recalls Swedish Fish Candy.
Therefore I decided to run the press release, for the sheer fun of it.
Opus Oils, a Perfume Atelier located in the heart of glamorous Hollywood,
CA announced today the creation of a Gretchen Bonaduce Signature Fragrance called "Unearthly Beauty?". The 1oz Eau de Parfum will be OfficiallyLaunched by Gretchen Bonaduce during VH1's 3rd Annual Big Shopping Day event("Old Hollywood Glamour meets Rock 'N Roll for the ultimate shopping experience- all to benefit VH1 Save The Music's work to restore instrumental music education in U.S. public schools."). The VH1 event will take place from 10AM-4PM April 26th, 2008 at the ultra hip BOULEVARD3, located at 6523 Sunset Blvd., Hollywood, CA.

With Gretchen's hit VH1 TV shows("Breaking Bonaduce 1&2") and successful high end clothing line ("Countess Couture") it was only natural for her to delve into the world of fragrance. "I was extremely honored when Gretchen chose us to do her
Signature Fragrance." says Kedra Hart, Master Blender for Opus Oils "I've been a fan of her clothing lines, music, and TV Shows; I think she's an inspiration to all women." Gretchen will be on hand during the Launch to give out samples and mingle with all her fans.

About "Unearthly Beauty?" Eau de Parfum "Fresh and Alluring!" "Sweet and Juicy!" These terms are barely adequate when describing this ultra feminine and stylish scent that starts out with a sparkling blend of crisp Pink Grapefruit and exotic Ruby Red Grapefruit. It's warmed with delicious Red Raspberry and Indian Jasmine, which culminates into a sultry dry down of French Vanilla and Tonka Bean Absolute. "Unearthly Beauty?" is definitely Sweet and Juicy and its voluptuousness is reminiscent of Swedish Fish Candy. A perfect fix for the girl with an insatiable sweet tooth and a sensual soul... It comes in a 1oz/30ml Eau de Parfum spray and
is in an alcohol base (not oil). Check bonaduce.biz/ for prices and availability.

More info on Opus Oils at www.opusoils.com/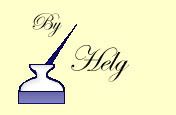 Pic courtesy of Opus Oils