Perfume Shrine grabs this opportunity to wish its readers the best that life can give: true, unconditioned love. The way we pictured it when we had childish, idealistic eyes.
May this day, as well as all the subsequent ones, be filled with the passion that rocks the leaves of a young-in-spirit heart.




Please check back later for a surprise post concerning a true gem!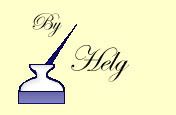 Pic courtesy of devaneiosdacordoceu