Poised like a lady with a trunk between travel and work, so there is no review or fragrant article for Friday. But that does not mean that I will neglect Perfume Shrine! The agenda is filled with things to experience and I am looking forward to sharing some of the fascinating things that will fill my next few days, upon my return.
In the interim, to thank you for the dedication which you have shown and the impressive pick up in hits, I have a
LUCKY QUIZ
for you which will demand your creative guessing and which will
award
the winner with a
decant of the precious fragrance
in question.
I smelled it after a long time on a supremely elegant colleague, while we were having a spot of unruly weather these past few days, and it brought back all the wonderful feelings I had of it. I don't know why I had been neglecting it myself! It's from a well-known house, quite unusual, has been reformulated and ultimately discontinued (NB: it has
no
relation to the pic).
Cast your votes then (as many as you want! the quiz will run till I get back) and if Internet connection doesn't fail me, I will check back to perhaps give an additional clue and declare the lucky winner.
So the game is afoot! Best of luck!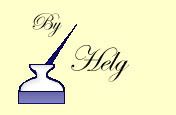 Pic Lady with a Trunk by lemank/flickr