A clip with Jacques Polge, in-house perfumer of Chanel, in which he explains the necessity of perfume.
You can also see the procedure of securing the neck of the extrait de parfum bottles with thread and a wax seal, properly called
baudruchage
(the coiling of the silk thread),barbichage and brossage (the following steps into securing the neck and seperating the ends of the thread). The whole process might take up to an hour.
Please check back later for the first blog review of Solange Cosmic.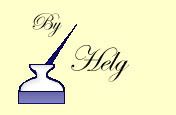 Clip through Captain Lucas Inc.