The winner of the Lucky Draw for
Bandit
is none other than
Freegracer
. Please mail me at perfumeshrine@yahoo.com with an address, so I can send a sample of the eau de parfum along to you!
Our
next Lucky Draw
will be
a HUGE surprise
, something unprecented on the whole blogosphere and proof positive that we do loooove perfume around here and value our readers ;-) Very soon, very soon; promise...
I hope I have tantalised you enough, because I would really love to make someone really happy.
So keep your eyes peeled and if you really care for some friend, direct them here, because it will be a-one-time-only chance!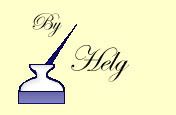 Pic from
Corpse Bride
film courtesy of allposters.com