Perfume Shrine grabs this opportunity to wish everything good and important to its numerous and discerning readers: health, prosperity, creativity, luck and most importanly
love
from and to those who surround you.
May ~whatever your religious beliefs might be~ a little of the Christmas spirit showing the path of light into the heart of winter (as the original pagan festivity demanded) light your way and your lives. And may it bring some fairydust on the mundane and the grim...
And because we couldn't let this go without a perfume reference, please take a look at the Christmas "cookies" we discovered someone has been baking! Embossed with a Chanel logo no less!! Now, this is what I call The Perfume Spirit. May that one light your way as well...
Visit again for
a surprise post on the 26th
and other exciting things coming on.!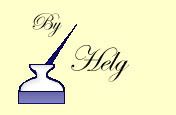 Pic of Chanel cookies by refworkinggermany/flickr