I stumbled upon this lethal CHANEL commercial, originally found by Octavian Coifan, with actor Tim Duquette and directed by Marcel Langenegger.
It just begged for commentary, don't you think?



(Uploaded by TIMDNYC on Youtube) Click to watch.




The chronology of the commercial can be indirectly guessed as late 90s, judging from the jewels on the woman who plays Coco Chanel herself. I distinctly remember the white cuff bracelet with the beaded pattern emerging sometime in the 1997/1998 collections, leafing past issues of Vogue. If you want to get a glimpse of the newer bangles by the house of Chanel, those depicted here are very nice and wearable.
It was in 1922 that Coco, known as Mademoiselle, among anyone mentioning her name in her vicinity in later life, issued the most iconic designer perfume, No.5; and the year she used jersey, a humble material used for masculine underwear, as her foray into fashion modernity and avant-garde. Costume jewelry would follow as well as her famous jacket and the little black dress.

To revert to perfumed matters, ésprit de parfum means of course "the spirit of the perfume" and is a concentration very much favoured by Christian Dior Parfums among others, but basically it contains the ratio of essences vs. ethanol and water that we more often than not call Eau de parfum.
However Chanel has invested a great deal in branding our memories with the "L'ésprit de Chanel" tagline for its Coco scent ~and from then on for the whole line of products; and besides ésprit evokes a spiritual rite of passage, as if it contained something much more ethereal than the mundane cosmos of aromachemicals alongside some natural essences that it actually does. This is cunning advertising of course but also an allusion to the powers of olfaction to affect our mood and enhance flights of fancy, which is something quite tangible for perfume addicionados like ourselves.

In this specific commercial nevertheless it takes another not so subtle meaning, denoting the essence, the spiritual core and soul of those women who have been "harvested" almost, like flowers, to render their most precious essences. Recalling to mind the german book "Das Parfum" (last year reprised as a film titled "Perfume: The story of a Murderer"), in which Greneouille, the anti-hero, seeks out the best of humanity in the rare essence of untouched virgin beauties, using a technique similar to enfleurage to render a concrete that would mesmerise the world with its profound innocence and beauty. If only human essence could be captured, imagine how poignant farewells and break-ups could be or how memories of loved ones could linger on for ever.

Yet the commcercial also brings to mind the vats of formaldehyde and other preserving agents in which bodies are kept in such films of science fiction such as Alien, Event Horizon or The Matrix. I find this touch particularly ironic, as it might have been intentional as a tongue-in-cheek innuendo to the fact that Chanel No.5 contains synthetic ingredients. However recent occurences while bloggers visited the Chanel laboratory and appartment (allegedly house perfumer Jacques Polge uttered the dubious line that No.5 contains only natural ingredients) make me think that this is not meant for the masses and it is either my mind playing tricks on me or a very subtle hint by the director.

The vaguely forensics scene of the body of the woman and the drops of blood or -indeed, essence- of hers diluted in a pint of other liquid is a nod to detective stories and CSI-directed shows, which are quite popular by all accounts.
The sparse bottle apothecary style with the slanted writting on it, as it came from a latin-inscribed chest of drawers in a pharmacy is indicative of the spirit in which the spartan architectural bottle was conceived, if not in historical accuracy, then at least in a matter of kindred spirits.
The frightened look on the perfumer's face (which is of course quite different that the one of actual perfumer Ernest Beaux)and his tentative gesture that denotes the number five, to communicate the reply to the question how many women were murdered for this, is another playful take on the infamous tale on how Chanel No.5 came to its numerical "name".

All in all, this is probably the most beguiling commercial for Chanel No.5 I have come across, exactly because it is so contrary to every image of glamour and romance reiterated before it. It transpires as a little gruesome, a little cruel, which is not au contraire to the real ésprit de Chanel, a person who would have served time in jail for WWII treason (her affair with the Nazi officer) had it not been for her highly placed connections and Churchill's pardon. And it makes one feel that it doesn't have to do with glamour at all but with inner need that resonates with the subconsious. A very apt concept for a very imaginative commercial.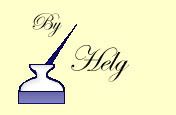 Pic by afternoonrain/flickr