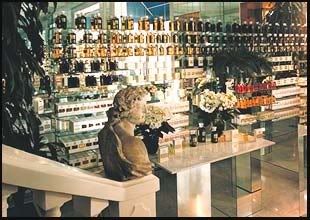 The way of the pilgrim is long and arduous like that in a Chaucer tale, the sound of the Clash, echoing memories flowing in furrows inside my mind. London was calling. And with the low brow of a pilgrim I followed the call.

The UK has been in the whirlwind of unforeseeable events: what with the floods, the temperamental climate that exceeded all previous recollections of caprice I had, the bovine disease resurgence... And yet, the Albion is still there, still making me reminiscence of youth days spent in alternative laziness and studious frenzy.
Not to mention the shopping opportunities. Of which you are about to share a slice.

The inside of Les Senteurs (020 7730 2322, Les scenteurs link) is no stranger to its posh Belgravia residence in the centre of London, as row upon row of glass bottles in various sizes and colours shine like jewels under a magician's hand or the rose panes of an old cathedral lit under a northern sky .
A kid in a candystore, Alice in Wonderland and let's see how deep the rabbit hole gets. Men with suave manners and heavy- set rings are there to help you along in choosing the mystical passage to your inner core, the fragrant touch that will put the z to your pizzazz, the (French pronounced) h to your panache.

There lay some rare Caron treasures to try: Narcisse Noir, which has proven to be so temperamental like a shrewd that never quite became tame despite the undoubted charm she possesses that makes me try again and again and again; or N'aimez que moi(=love only me), the sine qua non of old-fashioned femininity, even in eau de parfum concentration which is no small feat.

I want brightness, light, exhilaration in liquid form. To these demands Neroli sauvage (=wild neroli) by Creed and Virgin Island Water are presented. Although the former is intended for the stronger (or is it?) sex I find that its zestful combination of bergamot, petitgrain, hesperides, neroli and verbena on a base of sandalwood and ambergris give a metallic tonality that is both clean, slightly floral and subtly sensual. Lovers would love to partake of a shared ritual. I am torn. I like this.
Virgin Island Water on the other hand is much more a beach scent in a city with no beaches, unlike my own. A beach scent with jasmine laced with white bergamot and a pinch of coconut for the tropical feel that makes it somehow more mainstream than it would like to be for its own good.

And then comes Tubereuse Indiana which is curiously a revelation: smooth and intense, very floral, yet truly different than most tuberoses I have tried. Created in 1980, it is non indicative of the decade of excess, certainly not of said flower's intense profile and it does not scream its lovers over the rooftops in hysterical fashion in the manner of –say- Fracas. The curious juxtaposition of rose with a little unidentified fruit enhances the smoothness without adding powderiness and the typical musk and ambergris background of most Creed fragrances lies there like the remnants of long forgotten sins. A slight whiff of amber rounds it off warmly and invitingly. Maybe the climate in London is very much agreeable to it…

Whatever you do, if in London, Les Scenteurs is a must. Not just the Cartier perfume, but truly: so much more.


Next installement with more perfume discoveries to follow shortly...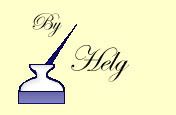 Pic of Creed display courtesy of their official site